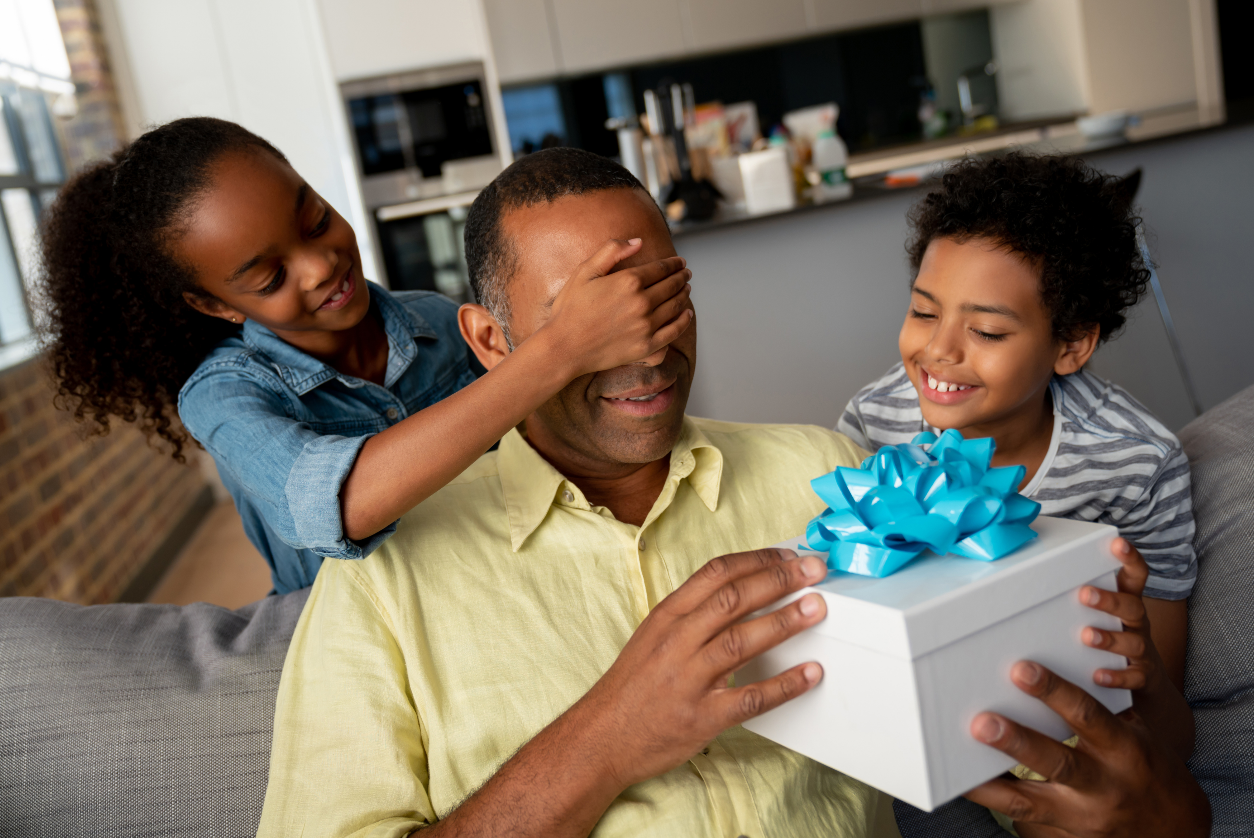 Dude, Father's Day is around the corner, and your Dad is rad. What do you get him?

There is a special relationship that forms when your dad smokes the herb and you can share that not-quite-secret in comfortable adulthood. Whether you both dab hard together or respect each other's separate sesh routine, holidays are a special opportunity to give your canna-cool dad something really special.
The cool thing about cannabis is there's always a great gift idea lurking in the wings. From immediately enjoyable gifts like buds and brownies to long-term personal items like bongs and tools, you can make it a special holiday with just the right gift. Here at BPA, we love celebrating our loved ones and have more than a few ways to give something special to your canna-dad.
1. Delectable Edibles
Nothing says "I love you" like baked goods. If you just want to bring a smile and a warm afternoon to your dad on his b-day, a few delicious cannabis edibles will do the trick. Soft cookies, gooey brownies, and even gourmet cannabis chocolate are all on the menu. You can find your father's favorite dessert drizzled with cannabis syrup or smothered in marijuana icing.
You can also bust out the infused EVO and whip up a few delicious edibles of your own. You can host a cannabis dinner for your dad by cooking into the spaghetti or slow-roasting the potatoes in infused butter. Or you can bake an incredible personal dessert recipe with cannabis as the star ingredient to make the entire day more warm and enjoyable when shared.

2. A Personalized Rolling Tray
A rolling tray is a very personal item. Each person has their preferences for size, material, and design. Some collect cartoon rolling trays, some have a special carved-out bamboo rolling tray with grooves and nooks for every tool. What would your dad like best? Would he get a chuckle from a flower-painted tray in classic father's day style or a sassy Rosie Riveter tray for his daily work?
Would he like a small portable tray or a large lap desk for her weed work? Perhaps a tray with grooves and sections, or a perfectly flat glossy surface.
Personalize your choice when choosing a rolling tray as dad's gift. Show you not only support your dad's use, but you also dig his style.

3. Painted 3-Piece Grinder
A good grinder is a wonderful thing to have. The difference between a cheap, sticky grinder and a perfectly machined three-part masterpiece is unmistakable. Get your dad one of those grinders that lasts for years, with an extra mesh-guarded section to catch the kief at the bottom of the grinder.
Three-piece grinders are amazing and your dad might not even know what he's missing. Look for a grinder that is not just well-built, but also beautiful. Gifts for dad call for a little hand-painted artwork so if you can't find the right grinder, consider busting out your own paintbrushes to make something both personal and useful.
4. Luxurious Cannabis Bath Bombs and Topicals

Want to give a classic gift with a cannabis twist? Go for bath bombs and cannabis cosmetics. Bath bombs add a fizzy party of oils, scents, and minerals to a bath that makes it fun and luxurious—to be enjoyed at one's own pace. Cannabis cosmetics combine the rich skin-healing qualities of hemp and hemp seed oil with THC and CBD's therapeutic properties as cannabis topical.
The right pot of creamy cannabis lotion might be the perfect addition to your smoker dad's morning or nightly routine.
These stress-relieving scents will help him relax
Pineapple Long Lasting Spray Air Freshener
5. A Beautiful New Bong
Blown glass has always been a delicate and high-quality gift. A new elegant bong or glorious dab rig is like giving your canna-dad a piece of artwork and a useful marijuana gift at the same time. This is your chance to use your own sense of taste and style to impress your dad and choose a bong he'll love to use. Water bongs come in a vast selection of colors, sizes, and themes.
Your father might love a bong that features sea creatures and a blue tint, or even a water pipe actually shaped like an octopus. He might like painted vine flowers creeping up the bong's stem or beautifully sculpted bubblers in the center of the glass bong. Some bongs have glow in the dark paint, some are shaped in beautiful and unique ways. You're sure to find the perfect one.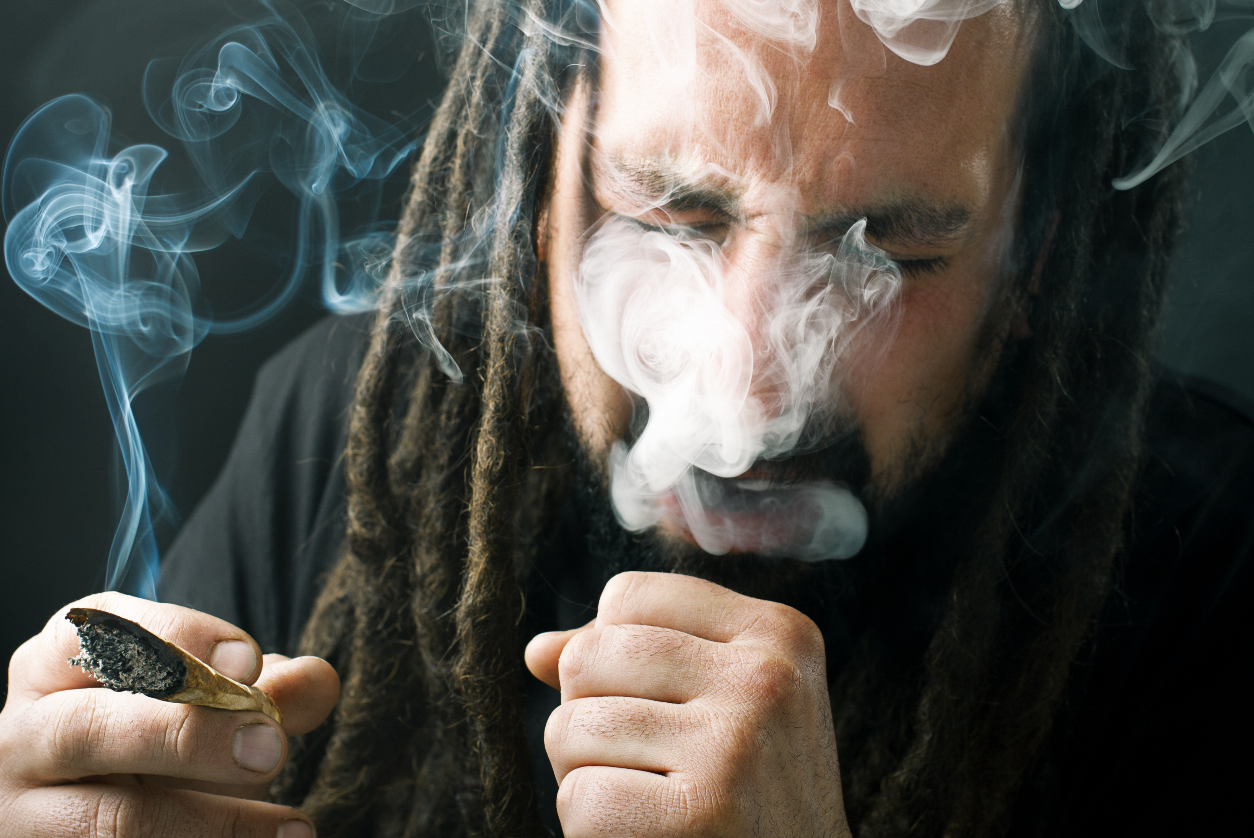 6. An Elegant Set of Rechargeable Vape Pens
Rechargeable vape pens are the bomb. You can get vape carts just about anywhere - for whatever is legal in your state. These little pens are sleek, elegant, and recharge on a little USB connector in just an hour or two. They also fit every 510 thread vape cart for sale on the market and never risk over-powering a cartridge, unlike mod boxes.
Grab your dad a pack of three to five rechargeable vape pens to keep at home, at his desk, and in his purse for cannabis consumption on the go in a cute and efficient set of tools.

7. A Handy Joint-Roller Device
Not everyone can roll a joint. If your dad is not the number one pro-joint-roller and enjoys the occasional spleef, get him a joint roller device. This is a simple sling of fabric (or plastic) around two rollers, but it works wonders when combined with ground leaf and a rolling paper (facing the right way).
Your dad will be rolling his own smooth, sided, properly packed joints like a pro with just a few tries. This can be a great way to enjoy an ounce of the leaf together and make it easier for your dad to travel and toke with neatly rolled joints every time.

8. Spiral Hair Stick and Roach Holder
Want to give a piece of jewelry that is also cool and cannabis-themed? Well, we love the molecule necklaces for THC and CBD, but if he already has one of those, try a spiral-eye hair stick. A wire spiral in just the right proportion can hold a joint or a roach like a cigarette holder, while also being quite decorative on a prong.
Give your dad a cool spiral hair stick that can also make it easy to take on narrow and burning-down spleefs.
9. The Ultimate Weed Smell Neutralizer
Dads that enjoy cannabis still have to deal with other dads, which means masking the smell with great father-like efficiency. Your dad probably has all sorts of tricks, from the old dryer sheet and cardboard tube maneuver to boiling cloves on the stove. Give your dad the best shortcut for eliminating and covering pot smell with a little BluntPower.
With incense sticks or air spray, your dad will appreciate just how easy it is to change the smell of a room from "bong smoke" to "fresh rain". When a company is coming over, when a sesh is interrupted, or just to keep the house fresh, equip your dad with Blunt Power to easily eliminate that toke smell on-demand.
Here are some of our top scents to neutralize odors
Terrific Poppy Odor Eliminator
Caribbean Escape Odor Eliminator
10. Little Potted Pot Plant
A potted flower or bouquet is a classic gift for Dad. So bring your dad a pot plant! Wait, first check the regulations to make sure he is legally allowed to own and cultivate a pot (or hemp) plant in her state. Then bring her a cute little cannabis Sativa in a painted pot. This is a great gift for dads who have a green thumb and a healthy sense of humor.
A little personal pot plant may not yield a lot. But then again, if your dad has the gift, you might just be coming home to curing jars and endless weed brownies if he likes the first plant too much.
Destroy Embarrassing Odors & Create The Perfect Mood On Demand With BluntPower Essential Oil Based Air Fresheners. Tap Below to shop our 250+ Fragrances Today: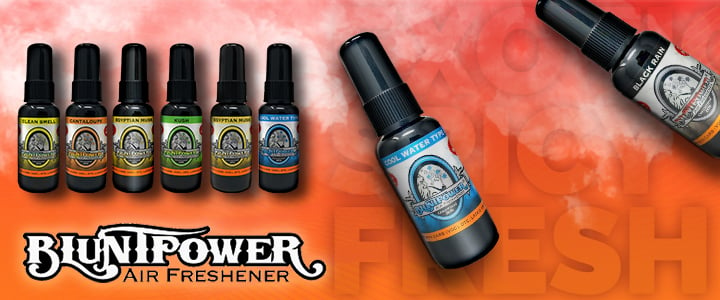 Dads are awesome, and dads who can kick back with some cannabis are doubly amazing. Show your dad how much you appreciate him this birthday, holiday, or Father's Day with a cool cannabis-themed gift that will brighten his day and his daily sesh.
Looking for the perfect gift or add-on to your dad's gift basket? BluntPower has the air fresheners and incense to keep your dad's house smelling fresh no matter how dank or buds might be.