Hey guys, the countdown to Valentine's Day is here; are you ready?

While flowers and chocolates are nice, they aren't the only ingredients to a smokin' hot Valentine's Day.
In fact, many women find these kind of gifts stale and would in turn appreciate something a little less generic. If you're going to spend your hard earned money to make your woman feel special on Valentine's Day, spend it where it really matters.

Here are a few ideas to up your Valentine's Day game, put a smile on your lady's face, and hopefully turn the heat up on this lover's holiday.
1. Get a room
Seriously, if you've got the cash, it's definitely worth it to book an overnight stay somewhere that's a step up from the norm. It's very common for hotels and casino's to offer special package deals for Valentine's Day. However, for the best deals, start looking sooner rather than later. Some specials are only offered for a limited time and if you wait until the last minute, you risk hearing the words "no vacancy"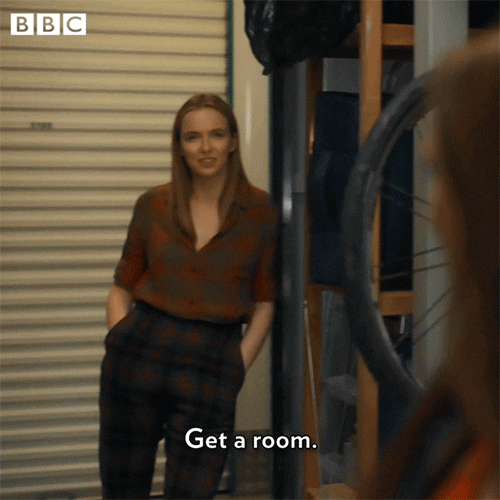 These scents are perfect for scentlovers
2. Grab a bite
This is not the night to skimp on dinner plans. McDonald's isn't going to cut it. If you want to show her a good time and set a romantic tone for the rest of the evening, make a reservation. Again, calling ahead of time and taking advantage of any specials that are offered will ensure that you get just the right table for two.

3. Get cleaned up
There's nothing you're lady is going to like more than her man showing up with a fresh cut, a clean shave, and some new duds. And you should know by know which scent she likes best on you, so wear it.
Just 3 sprays of these Air Fresheners can last for 3 days.

4. Give her cash


Ahead of the big day, give your girl some cash so she can treat herself to a manicure and a pedicure. If you hadn't figured it out by now, ladies love to get their nails done. If you're feeling even more generous, give her some extra to have her hair done, too.

5. Get her pampered
If a new set of nails or hairstyle aren't up her alley, a day at the spa is a treat no woman's going to turn down. Surprise her with a gift certificate for a day at the spa. With facials, scrubs, and massages galore, she'll be glowing with appreciation.

6. Get a babysitter
If you have the foresight to do this, you are definitely going to win some brownie points. Nothing kills the romance more than having kids around or searching last minute for someone to take them for the night. Plan ahead, put in a few phone calls, and secure those kids with a babysitter.Spray your favorite smelling BluntPower air freshener!

7. Go for gold
- Or silver; whatever she prefers! Regardless of whether it's gold, silver, or platinum, jewelry is the kind of gift that really speaks to a woman. Pay attention to what she wears to determine what she'd like. If necklaces aren't her gig but earrings are, then by all means get her a pair. If you aren't sure, though, enlist the help of a female relative or friend.

8. Get the green
What's your girls favorite weed? Get it! Then make sure you've got a blunt rolled and ready for the evening. There's no better way to wind down the night than passing a blunt back and forth. Let her indulge and melt the stress the away. Marijuana's good at that. Odds are, she'll thank you later.
These Incense Sticks might be for you!

9. Get the stank out
Clear the air and set the mood with BluntPower's incense and air freshener sprays. Just because you both like smoking weed doesn't mean you want to smell like it. With a wide selection to choose from, you'll have no problem picking out the best scent to heat things up.

10. Go for it
Be bold; put the moves on. She's expecting you to treat her like a queen, so don't let her down. While gifts and good intentions are appreciated, having a man's undivided attention and affection is what really warms a woman up from the inside out. You'll be surprised at what it will do for your relationship.