Weed and Hip-Hop have been synonymous since the origin of the genre in the early 1980s.
Acts such as Slick Rick, LL Cool J, 2 Live Crew and even Prince have referenced cannabis a countless number of times. Four decades later, not much has changed. Hip-Hop is still in love with weed.
Here are 10 weed strains that are adored by rappers, fans and members of the Hip-Hop community.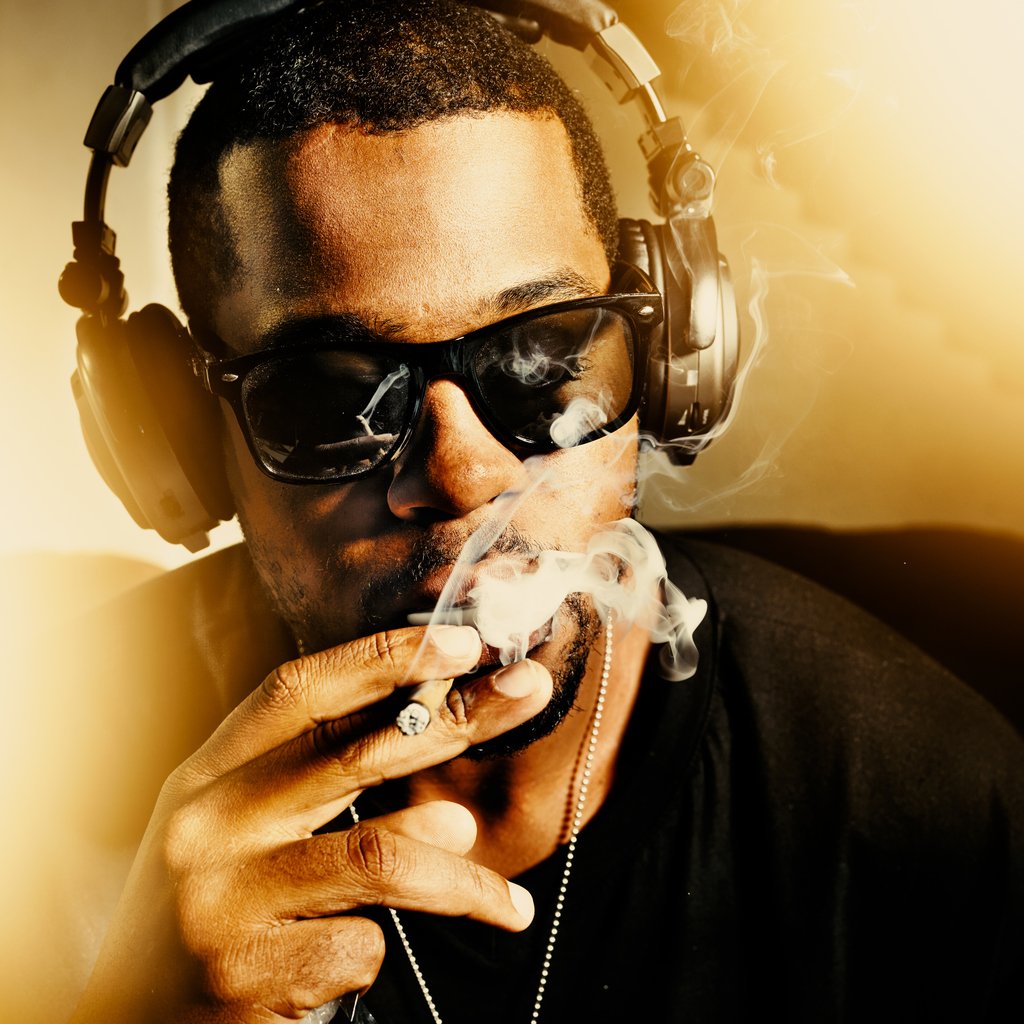 1.) Blue Dream
First on our list of beloved strains is the notorious Blue Dream. This strain is a sativa-dominant hybrid originating on the west coast. Blue Dream is a cross between the strains Blueberry and Haze. With parents such as these, it is no doubt that Blue Dream is something spectacular.
Upon inspection, buds of Blue Dream are a favorable hue of green with a moderate amount of amber hairs. The buds of Blue Dream are also quite sticky.
This is mainly due to its extreme potency and overwhelming presences of trichomes. When getting a whiff of Blue Dream, the nuggets quickly give off aromas similar to that of pine, flowers and peppers. This is due to the presences of the Pinene, Mycerene and Caryophyllene throughout the bud. Blue Dream, on average, contains anywhere from 18.5% to 22% of THC per gram.
The strain is loved by the hip-hop community so much, that rapper and cannabis entrepreneur Juicy J named two of his mixtapes after the legendary strain.
Try our top Blue Dream inspired fragrances with FREE SHIPPING on Orders over $25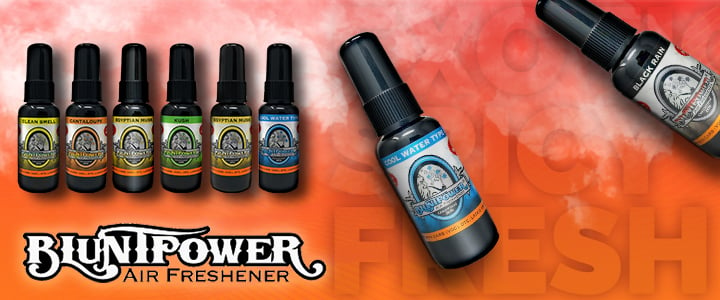 2.) Girl Scout Cookies
Next on our list of buds loved by the Hip-Hop community are Girl Scout Cookies. This strain, sometimes stylized simply as "GSC", originates in northern California. Girl Scout Cookies is a fusion between Durban Poison and the legendary OG Kush (which we will discuss exclusively later).
Upon inspection, Girl Scout Cookies appears lighter than most strains. Although the mild color of Girl Scout Cookies may appear unfavorable, it is actually due to the frosty and overwhelming amount of trichomes giving Girl Scout Cookies a slightly opaque appearance. In regards to the aroma, Girl Scout Cookies are often associated with scents similar lemons, mints, peppers and even hops.
This is likely due to the terpene profile consisting of caryophyllene, humulene and limonene. In regards to the potency of Girl Scout Cookies, the average nug can contain approximately 20% THC per gram. Members of the Hip-Hop community have been praising Girl Scout Cookies since the early 2010s.
Some of these acts include Future, Young Thug, French Montana, Snoop Dogg and more. Here's to another decade of puffing Girl Scout Cookies.
Try our top Girl Scout inspired fragrances with FREE SHIPPING on Orders over $25
3.) Khalifa Kush
The next strain on our list of weed loved by the Hip-Hop community is a fairly new and quite mysterious strain. This strain is known as Khalifa Kush.
As the name implies, the strain was directly developed by rapper Wiz Khalifa and Taylor Gang Head Horticulturist Berner. Khalifa Kush, also known as 'KK', is a hybrid between OG Kush (there's that legendary stain again...) and a strain Wiz Khalifa is keeping carefully guarded. Some fans theorized that the missing strain may be Lemon Kush or Grapefruit OG.
When taking a gander at Khalifa Kush, the buds are a hearty, luscious deep green packed with golden hairs. The aroma of Khalifa Kush is also extraordinary. Khalifa Kush gives off an overwhelming lemon and herbal scent. This is thanks to the Limonene and Pinene terpenes found within Khalifa Kush.
Since the pioneer of Khalifa Kush is a certified stoner, expect Wiz Khalifa to bring another exciting strain of cannabis in the 2020s.
Try our top Khalifa Kush inspired fragrances with FREE SHIPPING on Orders over $25
4.) Gelato
In 2018, a specific strain took over the Hip-Hop scene. This strain was Gelato. Rappers such as Young Dolph and Key Glock are often directly credited with promoting this strain to the masses before any other big names in the Hip-Hop community. Gelato is a hybrid between Girl Scout Cookies and Sunset Sherbert.
When identifying Gelato, it is often abundantly frosty thanks to the trichomes. The taste of Gelato is often associated with, that's right: ice cream. Gelato often embodied an aroma similar to that of lemon and herbs.
This is likely due to the overwhelming presence of the terpenes Limonene and Humulene. Gelato remains one of the preferred strains in the Hip-Hop community thanks to its extreme potency.
On average, one gram of Gelato can contain anywhere from 17% to 19.5% THC. If you are in search of treat, consider cooling down with a double scoop of Gelato nugs.
Like Gelato? You will love Cotton Candy Air Freshener
5.) Sour Diesel
The next strain on our list is older than the aforementioned strains of cannabis. In fact, this strain was popularized in the mid-1990s by Hip-Hop groups such as Cypress Hill, N.W.A., Bone Thugz-n-Harmony and others.
That strain of course is Sour Diesel. This strain is cross between Super Skunk #1 and Chemdawg (with the latter being popular in the 1990s as well). Upon inspection, Sour Diesel has an earthy green appearance featuring amber hairs and a respectable amount of violet waterleaves.
The strain gets its name from its iconic aroma being extremely similar to gasoline. On average, one gram of Sour Diesel contains approximately 19% THC.
With Sour Diesel being popular this long, don't expect this gassy strain of weed to lose traction any time soon.
Try our top Hip Hop inspired fragrances with FREE SHIPPING on Orders over $25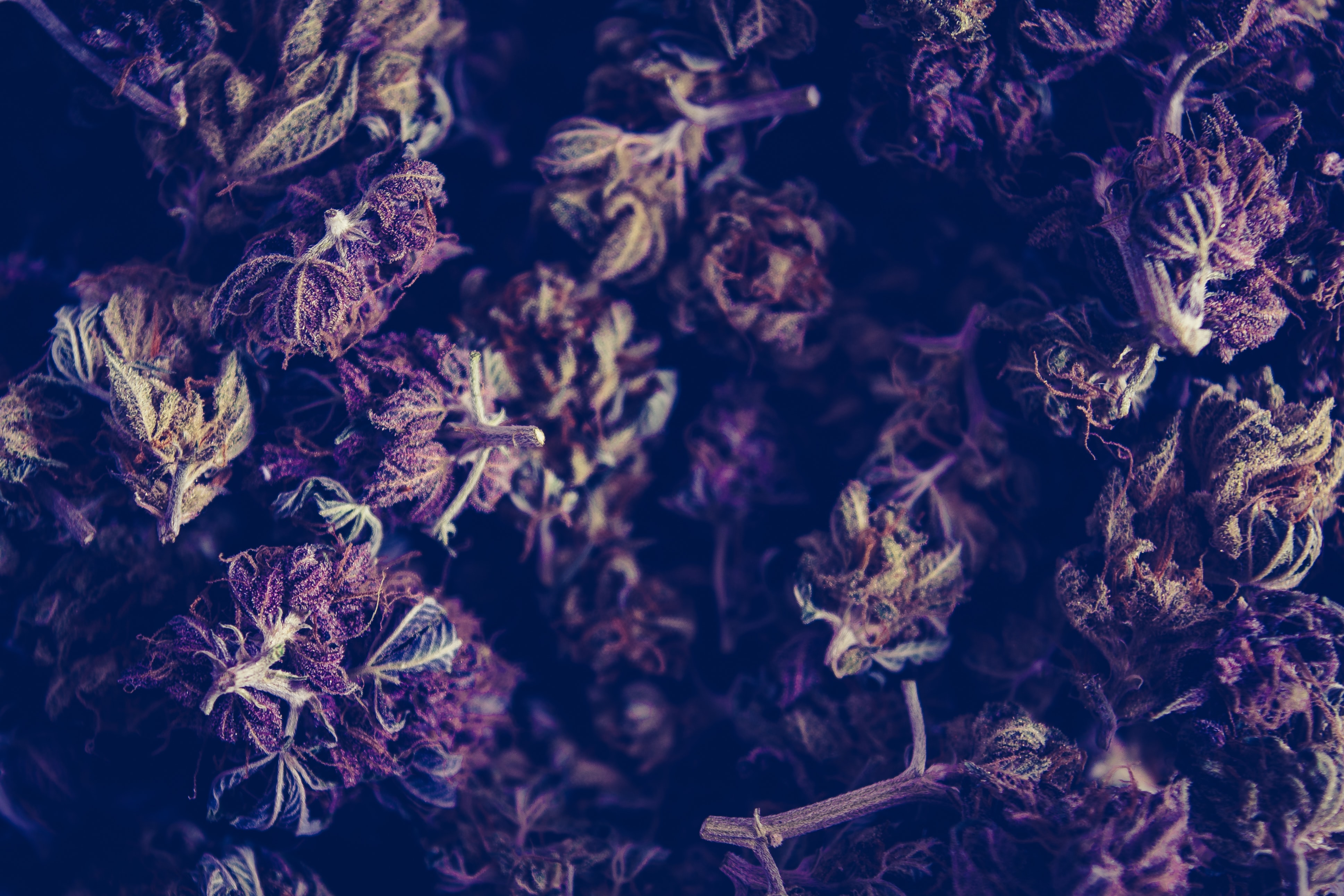 6.) Granddaddy Purple
This strain is arguably just as old and popular as Sour Diesel. Granddaddy Purple, sometime simply referred to as 'GDP', is an indica-dominant cross between the Big Bud strain and the notorious Purple Urkle.
When identifying Granddaddy Purple, it is one of the most unique buds to date. The average bud of Granddaddy Purple is often intensely violet with hints of the typical cannabis green. Upon inhalation, Granddaddy Purple reveals notes similar to pine, herbs and peppers.
This strain is surely a grandparent and is liable to have you sleeping during the daytime during Matlock like you grandmother.
Try our top Grandaddy Purple inspired fragrance with FREE SHIPPING on Orders over $25
7.) OG Kush
This strain is guaranteed to be the most recognizable strain of weed on this list. This strain has been mentioned by almost every act in Hip-Hop today including the Migos, Roddy Rich, Chief Keef and a multitude of others. Ladies and gentlemen: OG Kush.
This timeless strain's lineage has been lost to time with some researchers believing one parent to be Hindu Kush from Amsterdam.
This strain is often praised for its potency, ranging anywhere from 18.5% to 21% THC per nug. In fact, OG Kush is the oldest and most popular strain of weed within the Hip-Hop community. Don't expect OG Kush to depart anytime soon.
Try our top Kush inspired fragrances with FREE SHIPPING on Orders over $25
8.) Original Glue
Original Glue may sound like a fairly new strain, but it has been around for quite a while.
Moreover, has been beloved by rappers and fans alike for over a decade. Formally known as 'Gorilla Glue #4', Original Glue is a a unique fusion between Chem's Sister, Sour Dubb and Chocolate Diesel.
The result is a strain that is often frosty in color thanks to the abundance of trichomes. Original Glue is also one of the stickiest buds on our list. If you are looking to keep things simple yet elevate, then look no further than Gorilla Glue #4.
These are some of the funkiest smelling strains of weed on the planet. Want to keep your car or home smelling fresh? Keep BluntPower on deck.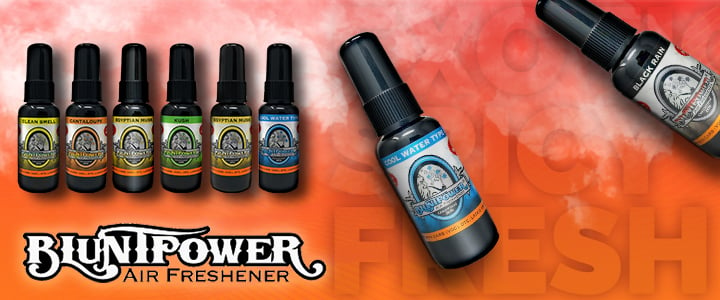 9.) White Widow
the penultimate strain on our list of beloved Hip-Hop weed is White Widow. The origins of White Widow are a bit ambiguous. Most researchers believe that White Widow was a cross between a Brazilian-based Sativa Landrace and an Hindu-based Indica. White Widow made a name for itself in the 1990s.
This strain is even credited for helping create other popular strains such as Blue Widow, White Rhino and White Russian. Moreover, this strain is not as potent as our previous entries, averaging on 16% THC per gram.
However, the Hip-Hop community continues to uplift White Widow just to burn it down.
10.) Pineapple Express
The final strain on our list of popular strains in the Hip-Hop community also was the focal point of its own film. That strain is Pineapple Express.
This strain is a sativa-dominant hybrid cross between Hawaiian and the legendary Trainwreck.
Upon inspection, the buds of Pineapple Express have a mangy appearance. Moreover, the aroma associated with Pineapple Express is often compared to, that's right: pineapples.
The Hip-Hop community praises Pineapple Express for its intense flavor and cerebral effects. Acts such as Lil Uzi Vert, J.I.D., Kevin Gates and 21 Savage have all referenced Pineapple Express in their music.
Based on its effects, it is for a good reason. With all of these pungent strains, you are going to need something that can cut right through the stank. Be sure check out our variety of cannabis-cancelling scents here!
Try our top Pineapple inspired fragrances with FREE SHIPPING on Orders over $25
Pineapple Strawberry Air Freshener