Everyone wants to get fit, that's not the problem...
The problem is how freaking uncomfortable a real workout can be. Only a small portion of the population find joy in "feeling the burn."
Pushing your body to its limits is the best way to tone your body and build muscle, but who wants that feeling of exhaustion and days of aching after a great workout? Fortunately, there's a better way. And all you need is your favorite spleef by your side.
Did you know that cannabis is the ultimate workout enhancer? Most people think of pot as a couch-potato enhancer, not a workout enhancer. But it makes sense if you think about it. Any strain that gives you that floating pain-relieving body high doesn't just make you feel all warm and tingly. It actually counteracts the negative sensations of a powerful workout, turning that once painful necessity into an exhilarating joy. We've all had a few great energetic body highs that make us clean the house like lightning, but have you ever taken off at a run and discovered what it can do when you work out on a great high?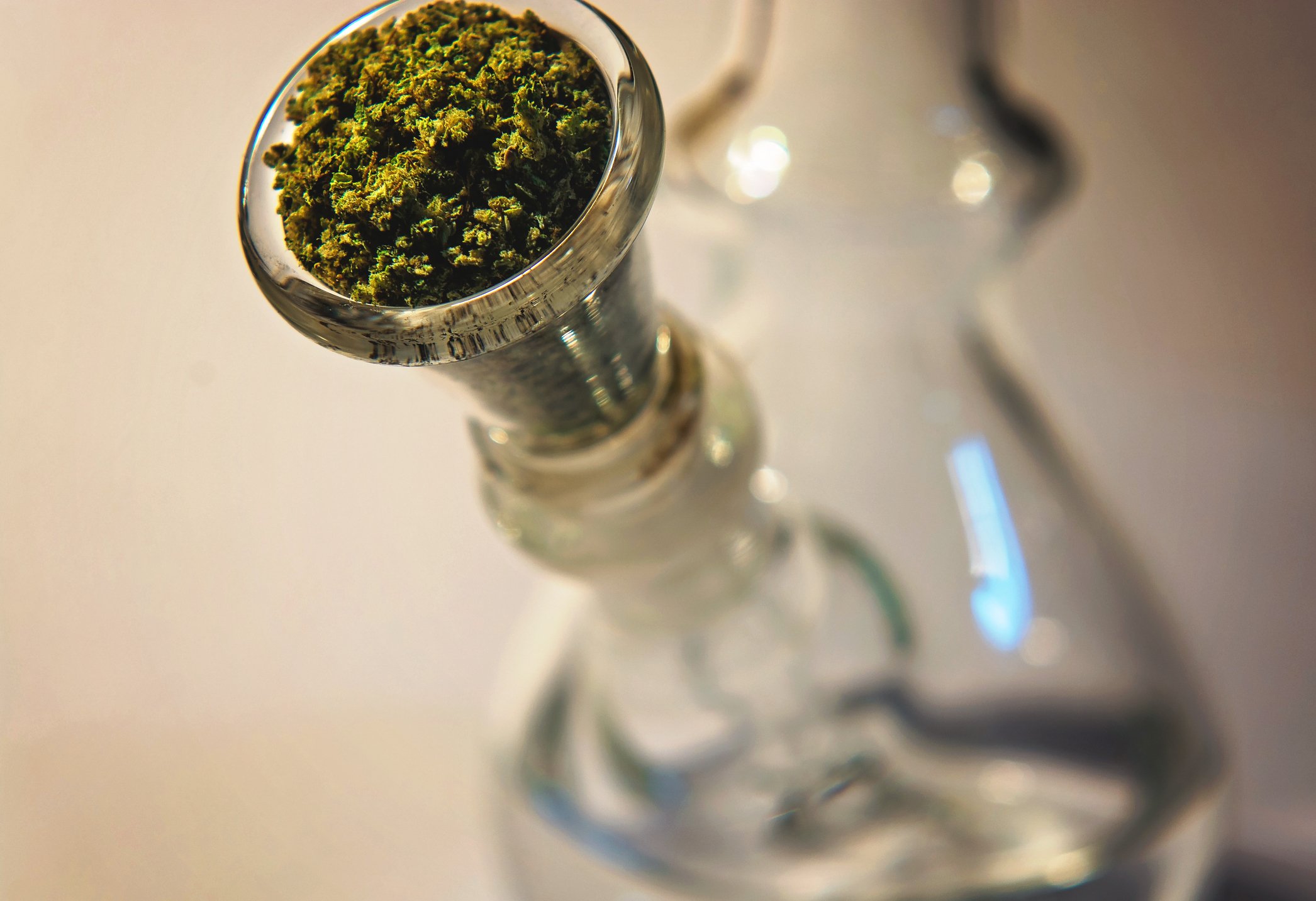 The Science Behind Marijuana for Muscle Pain
The really cool thing here is that marijuana is fantastic for easing the pain in your muscles that comes from working out, and not just in the short-term. You may already know that cannabis is medically used to reduce inflammation, relax muscles, and ease physical pain. Which just so happens to be the perfect combination for the best workout-high you have ever had.
On top of the great mental sensations, you enjoy with a perfectly rolled joint, marijuana makes sure your body stays in the perfect condition for serious exercise and you feel great doing it. The better the body-high, the more satisfying a hardcore workout can be. Because marijuana relaxes your muscles, you don't tense up too much which reduces the chance of tearing and spraining during your workout. Because it reduces pain, you don't feel the burn so harshly when you workout to your body's fullest extent. And between the muscle-relaxing and the inflammation reduction, you don't even get achy afterword.
That is some badass marijuana science that will turn you into a workout machine with the right stoner-athlete techniques.
Enhancing Your Runner's High
You know that amazing feeling you get when you just take off running? When you breathe right and the wind is in your face and your body hits that perfect cardio place, you experience the runner's high. It's the reason runners are always smiling and flushed at the end of a good run. The only problem is that it doesn't take long for most of us to start feeling the burn right along with the high, and the urge to slow down and walk it a bit.
But a great indica body high is the perfect accent and enhancer to the runner's high and many of today's professional and casual athletes have found that a little puff before the run and about halfway through make running for miles a whole new experience. Your legs are so much less likely to tense up and start to burn during your run and it'll actually be easier to maintain good form and longer stamina because of this.
Plus, the headrush and body high combination are absolutely amazing.

Getting Pumped while Pumping Iron
If your workout is more based around weights or machines at the gym, marijuana is great for that, too. The biggest risk for weights workouts is poor form causing you to strain or sprain your muscles before your muscles hit their full workout potential. Guys and girls alike have a lot to gain from a few puffs of the ganja before hitting the benches, and again afterward to help with recovery.
Weed not only reduces the pain of pushing your muscles to their fullest, it makes it feel amazing while also reducing the chance of injury. With a focusing-strain, you will get super into your sets, pressing them out like a machine whether you do free-weights or stack on that weight on gym equipment.
Home Aerobics Have Never Been More Fun
For many of us, going running or heading to the gym are a little "too far" but staying fit with some jazzercising or focused aerobics to your favorite TV shows at home is your favorite way to stay fit. The only problem is that the workout gets boring about the time it starts to get painful. But not with a handy spleef by your side. Take a few puffs before you get started and you'll find yourself kicking and curling your way through your routine like you're Jennifer Beals in the Maniac music video.
Marijuana makes you feel amazing when you get your blood pumping and your muscles straining. You'll want to stretch. You'll want to beat your best. And that show you like to watch or music you listen to while working out? It's never been cooler. Don't be surprised if you work out longer and push yourself harder than you ever have before. But we saved the best for last.
Get Totally Blazed: Don't Ache the Next Day
Once your workout is over, reward yourself by finishing your joint and maybe loading a bowl or two as you relax and hydrate. After such an intense workout, you'd think that the pain would start pretty soon or it'll be super intense when you wake up tomorrow, but you'd be wrong! Sure, you'll experience a little bit of muscle ache but that spleef you're puffing is reducing the swelling that causes painful stiffness at this very moment.
Why don't you feel awful after a crazy-intense workout? It's not just the pain-relief factor of weed. Marijuana has become an athlete go-to solution precisely because it is crazy-good for workout recovery. Reducing swelling is one of the best possible things you can do, combined with resting, and weed helps you do both. Put on an awesome movie or lay around with your friends and don't move for a few hours. Except to stretch once or twice.
When you wake up to morrow, do a little wakey-bakey if you feel achy (sorry!) and you might even be able to get pumped again the next day with the same awesome experience.
---
Whether your goal is to build muscle, lose weight, or just stay in awesome shape, marijuana is your best friend for a serious work out session.