Every year in June we pause and take a few moments to honor the role of fathers in our lives.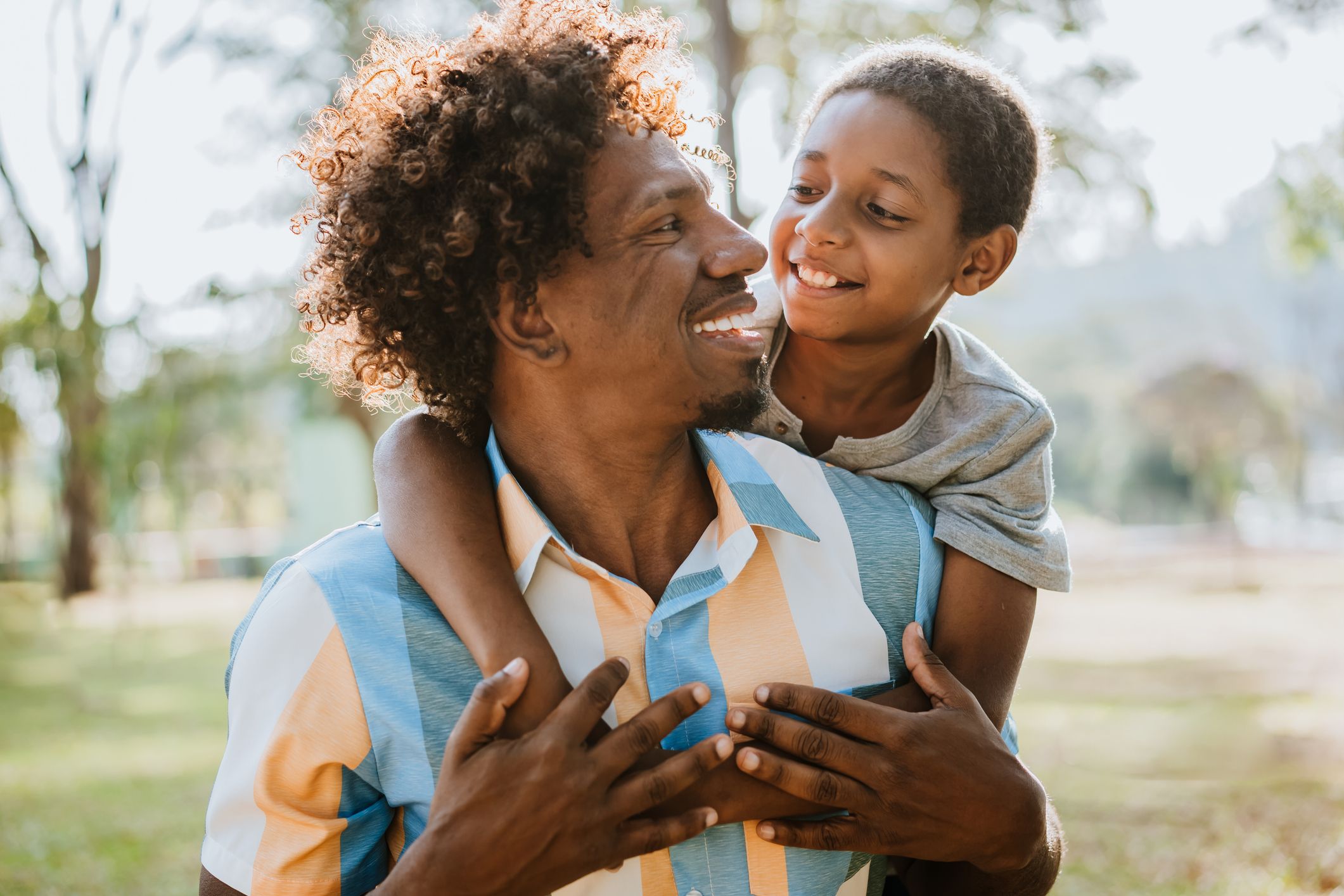 Father's Day was first adopted by the state of Washington on June 19, 1910, but it wasn't until 1972 that the holiday gained federal recognition. Now it is something that people like to celebrate each June and show their own fathers just how important their role has been in their lives.
If you are interested in honoring your father and purchasing a gift for him to show him exactly how much he means to you, then you should consider getting some colognes that he can appreciate and make use of.
Scented products are often one of the first gift types that the mind goes to when thinking about purchasing gift items for Mother's Day. Unfortunately, this has not always translated as perfectly as getting gifts for your father.
However, the scent industry understands that fathers also like to receive products that can help them smell their best, and that is why you should consider some of the various scented gift items that can be perfect for your own father.
Today, we will take a look at some of the scents that you might want to consider for different personality types.
Why Scented Products Make for Great Gifts for Fathers
It is taking society a while to come around to the concept of getting scented gifts as a choice for fathers. In fact, there are entire guides written about how to select a scented gift for your dad on Father's Day. Forbes.com explains:
"The making of a great Father's Day gift is something that is thoughtful, can be a little indulgent, and something he probably wouldn't pick out for himself," says Master Perfumer Carlos Benaïm. "That's why a fragrance is a great way to spoil your father to make him feel like a new man."
Indeed, the value of a great fragrance for your father is the same as getting a great fragrance for anyone else. That is to say that it is a wonderful gift idea for your father for the same reasons that it is a wonderful gift idea for anyone. It allows the gift receiver to pamper themselves to some extent and to feel great about the smell of their room, or even of themselves!
Scented products are also a great gift because they don't have to be overly expensive. They prove that you have spent some money and consideration when getting the gift, but you don't have to break the bank to find the right scent for your father. You just have to show that you are serious about getting something that you know your father will appreciate. If you can do that, then you are well on your way toward making a big splash this Father's Day.
Air Fresheners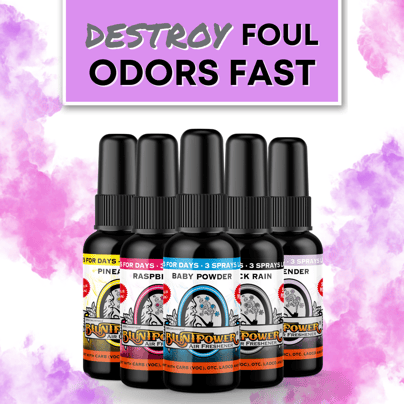 Let's begin with a look at the BluntPower Air Freshener offerings in the simply air freshener category. This is a great place to start because it is something that can be put into immediate use.
Besides that, many fathers love to receive these products that help them create the smells they want for their living space. BluntPower has an extensive line of these products made for every personality type.
Cool Water Type Air Freshener Spray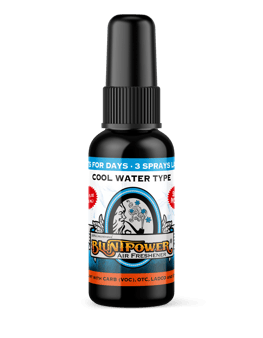 You know the type, the dad that just loves to get out to the beach and into the water. If that is a perfect description of your father, then you will want to consider the Cool Water Type air freshener spray.
This spray is designed to have an exotic but masculine smell that will have women flocking to you. It is 100% concentrated so that you know you are only getting the good stuff in each bottle. Other companies load up their sprays with water, alcohol, or both to dilute the product.
They want to make you spend big money on a sub-par product. BluntPower never does that. Instead, we jam-pack all of the good stuff into every bottle so you will always know that you getting your money's worth.
Cherry Air Freshener Spray
This one is a classic. The smell of cherries evokes memories of a stroll through an orchid or perhaps a favorite baked pie treat from years gone by. If you want to get Dad a scent that you know he will love, then there is no better choice than this cherry spray.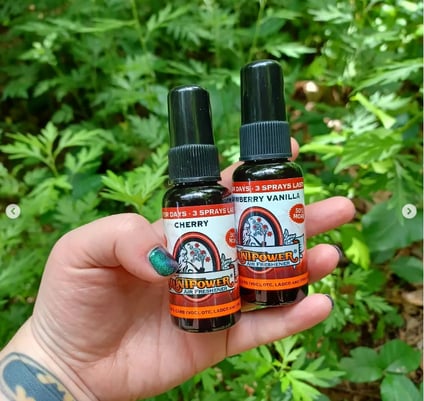 People prefer this smell as we enter the summer months, but you can wear it any time of year. Additionally, there are many who say that this variety reminds them of simpler times and brings them back to a state of mind that they want to spend more time with. It is certainly a worthwhile consideration for gift-giving.
Kush Air Freshener Spray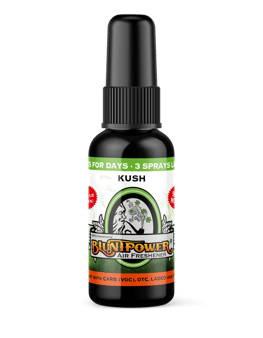 You know we couldn't get away without at least mentioning one of the most dynamic and interesting scents available. This is the Kush air freshener spray. Many customers recognize this smell as the sweet aroma of a little Mary Jane.
Some people like to spray that kind of scent on themselves and are instantly transported in their mind to a time when they might have partaken in some Mary Jane consumption for themselves. Regardless, this is a delightful scent that you can add to Dad's collection when you give it to him as a Father's Day gift.
Odor Eliminators

Fathers might want to gain a little more confidence in their own skin. A great way to make this a reality for your own father is to offer him the gift of odor elimination. BluntPower offers a collection of odor eliminators to help make sure all fathers can feel their best and attract the ladies at the same time. It is a delightful gift idea to celebrate your father.
Super Hemp
Although it comes in just a 1.5 oz bottle, the Super Hemp odor eliminator tool is something that you can use to rid yourself of unwanted body odors. Super Hemp is a variety that many prefer as they know that it is the smell of Mary Jane that will make them feel fresh and delightful.
Say what you will, but there are a fair number of people who love this smell and will gravitate toward a company that can offer it to them. That is precisely what BluntPower does, and it is why they are the most trusted name when it comes to these products.
The bottle is 100% concentrated so you are only paying for what you truly get. Your father will see that you have spent extra time and effort to provide him with the very best scented gifts that you could ever imagine when you go with this one. Make it a top priority to add this to the list.
Caribbean Escape
Venture out to the high seas and live the way that pirates live. That is what you will feel like when you get a sniff of the Carribean Escape variety of odor eliminator spray from BluntPower.
This is a product that you can be certain your father will appreciate. It is something specifically designed with him in mind, and you know for sure that he will appreciate anything that you take the time and effort to get him.
That is why you should give this one a try. It is a little different from other scents, but it is still extremely masculine and a great way to show that you care.
Rainfall
Just the thought of rainfall brings memories to your mind. Not only are there certain sights and sounds associated with rainfall, but you can provide smell in your mind what it is like to experience rainfall as well.
Indeed, there are a number of sensory feelings related to the experience of rainfall. Therefore, you should consider the rainfall variety of odor eliminators from BluntPower.
Identical to the other odor-elimination products from BluntPower, this one is 100% concentrated so that you are always getting the most powerful scents possible. Pick up a bottle or more for Dad so that you have the ideal Father's Day gift ready to go for him.
BluntPower is Here to Help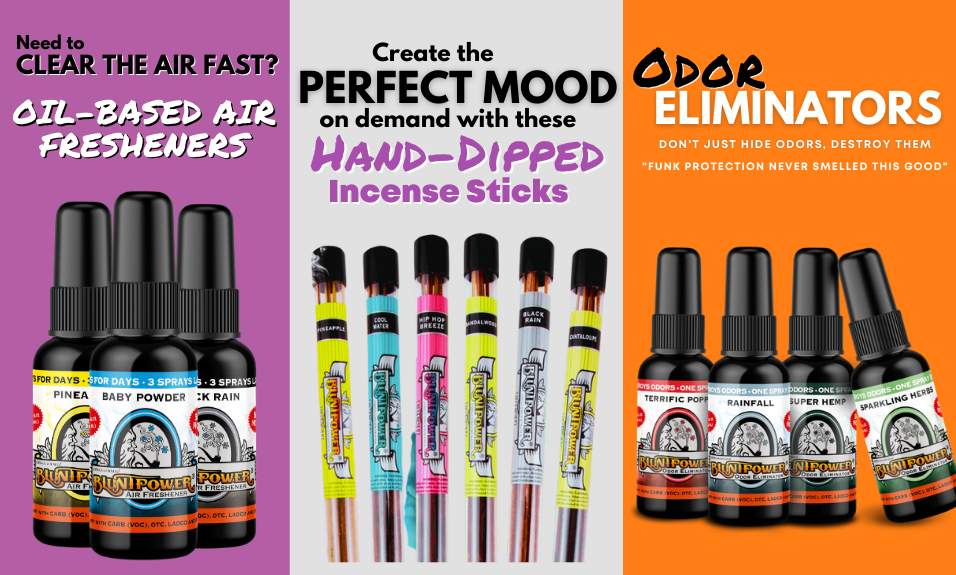 We understand that the process of selecting the right scented gift for your father can be overwhelming. If you feel like you don't know where to turn to, or if you are concerned that you might make the wrong selection, we want to help you shed those worries.
If you contact us today, we will do everything to help you understand which scents are right for your father based on his personality and anything else that you can share with us about him.
This will make it easier for you because you won't have to worry about doing all of the work on your own. We will gladly help you find the perfect gift for your dad based on the information you provide us about him.
Celebrate Father's Day the right way this year and allow us to step in and help you accomplish this feat more easily. We have the experience and the willingness to help you find the perfect gift.