Our team here at BluntPower has always been proud of making high-quality air fresheners that are powerful enough to cover the dankest marijuana stank. In our quest for greatness and great scents, we've reached far and wide, bringing power-packing fragrances to new locations across the country. Our favorite customers are stoners like you and businesses in the cannabis industry that know the importance of a strong air freshener. But that's not the total limit of our scope. What about customers who need air freshening for something other than covering dank stank? We've got you covered for that, too.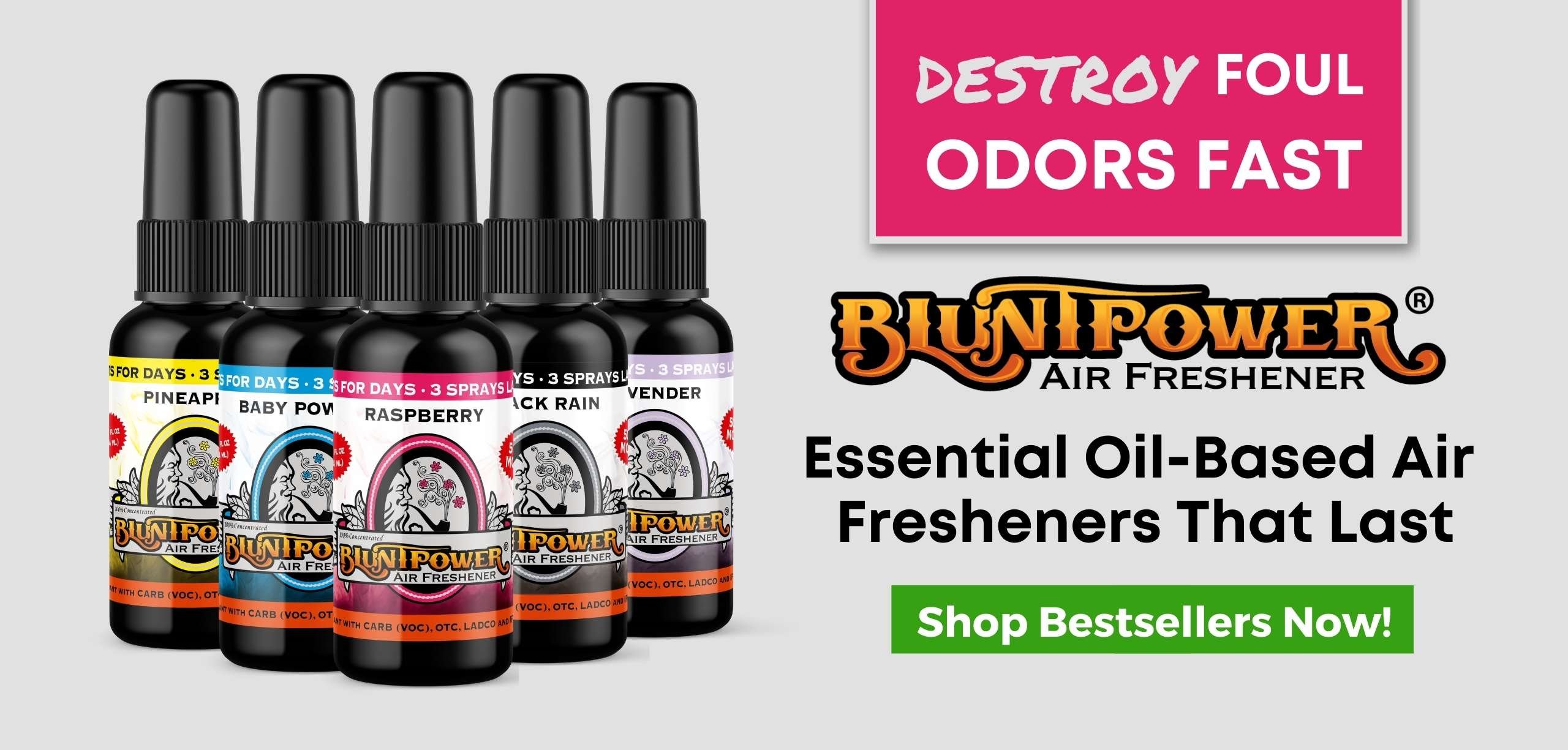 If you are one of the awesome people bringing wholesale Blunt Power fragrances to new local customers, you know that sometimes the "Strong enough to cover weed smell" angle isn't going to fly. But there are people out there who'd enjoy our products even if they have nothing to do with cannabis (or would flip their lid if they understood our title pun). But you can stills ell to them! Here's our expert tips on marketing air fresheners and incense fragrances to people and in places that are "Weed Free".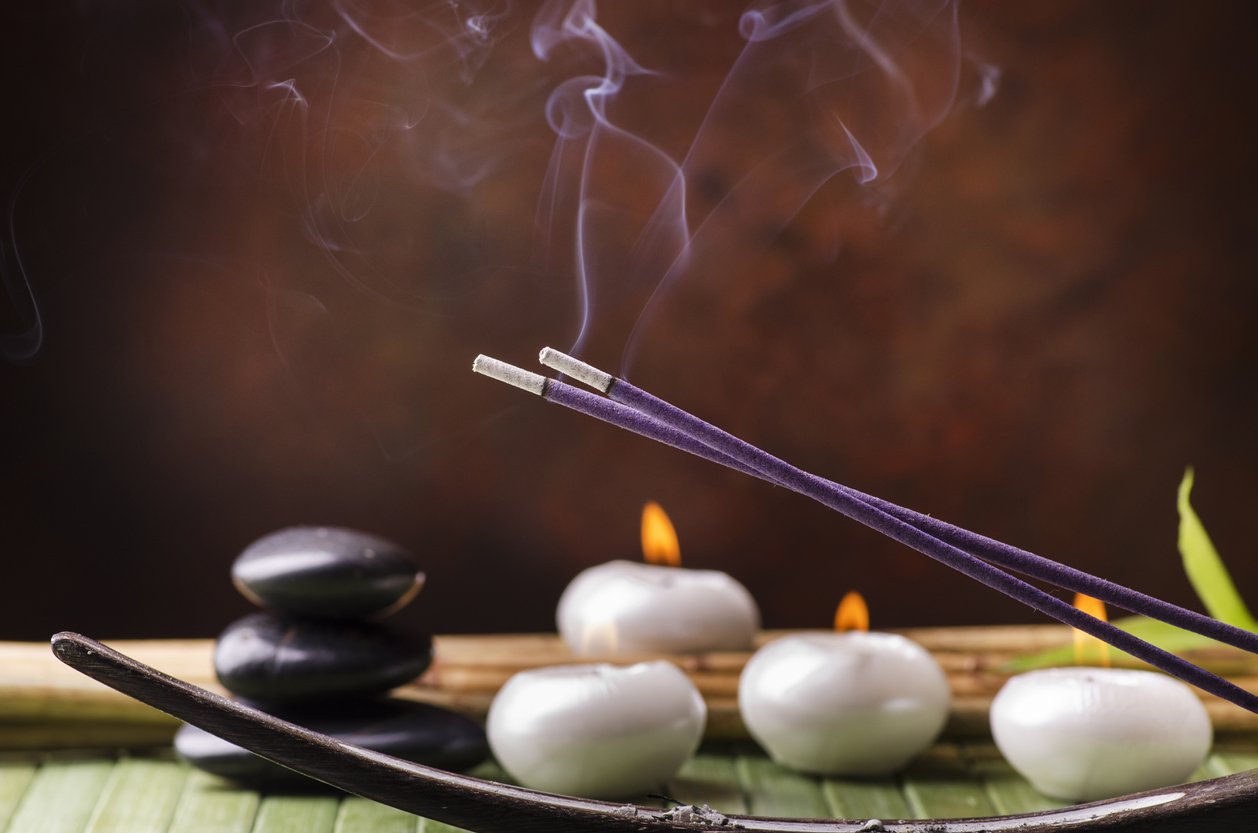 Meditation and Spa Fragrances
The single most traditional use of air fresheners and especially incense sticks is meditation. A gentle burning incense can fill the room with beautiful natural scents that help focus the mind and clear away worries. This is true of both businesses that sell inner peace and for individual customers who want to create that inner peace through fragrance at home.
Massage venues use incense or non-burning air fresheners to make their venues smell relaxing and fresh. Yoga studios use incense and air fresheners to create a clear and peaceful ambiance inside the studio. Meditation and spa venues specialize in choosing scents that relax their members and free the mind.
You can use this knowledge to market your air fresheners to meditation and spa venues and to individuals who like to meditate or do yoga. Emphasize the peace and tranquility available, along with other benefits like sinus-clearing menthol and mind-sharpiening citrus for those seeking personal improvement and inner peace.
Bachelor Pad Fresheners
Have a few friends who could use a little help home-freshening? Bachelors and roomates living without supervision can let the house get pretty rank. A little strategic odor control can make a huge difference both for the happiness of the residence and for welcoming guests.
Let your buddies know that you have air freshener that can cover the smells of a hundred burnt dinners and dirty hampers. If they have someone special coming over, or are expecting a visit from nosy family, a little heavy-duty air freshener can go a long way. A single incense stick can freshen the whole house and a few spritzes can save a last-minute visit from disaster.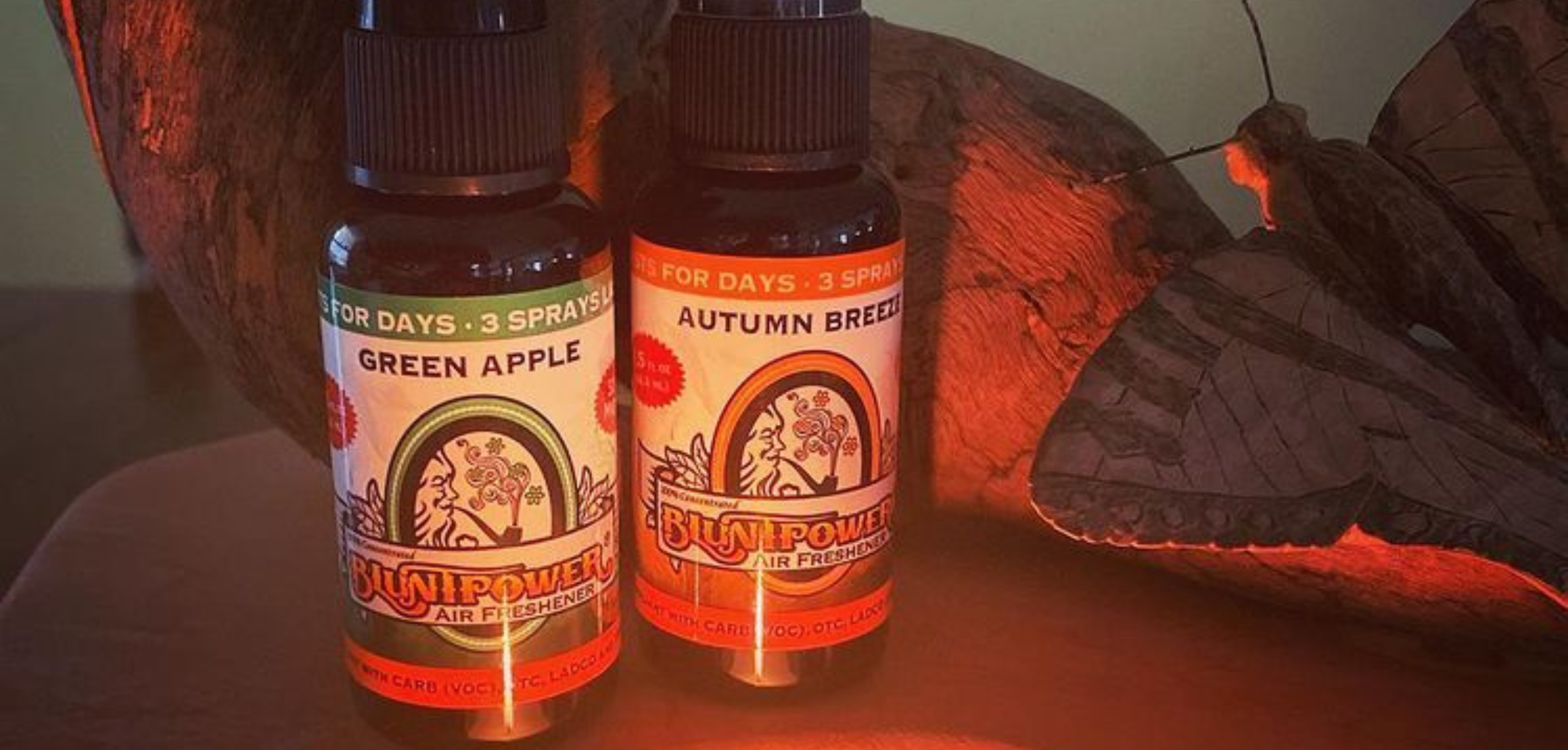 Relaxing Bath Amenities
Incense and air fresheners are also great as a bath amenity. If you know a group of girls or ladies at your work who could use a little relaxation, the right air freshener can create that perfect girl-power repose. Insense sticks are ideal because they're long-burning and can slowly fill the bathroom with beautiful smells.
The ladies in your circle will love to pick a favorite fragrance and let it smolder near the tub during a bubble-bath soak or a luxuriously long shower. And if you know any cute little boutique shops that sell handmade soaps and bath bombs, then Blunt Power is a beautiful addition to their inventory. Not just because it smells amazing, but to subtly show off their savvy to the stoner girls who love a relaxing bath.
Pet Odor De-Odorizing
Pet owners are another essential audience for air freshener sales. People with "fur babies" want to snuggle their pets all the time, but pets do have smells that need to be taken care of. Dog beds, cat boxes, and other areas where pets spend a lot of time can require some serious odor control. Blunt Power, designed to be strong enough to cover the smell of a freshly lit joint, is also powerful enough to handle pet smells.
Know any little pet stores or dedicated pet owners, or pet-related businesses in need of new inventory? Market blunt power as one of the premier industrial-strength air fresheners for pet owners of all stripes. Whether or not they (or their dog) smokes pot.
Workplace Air Fresheners
One business customer many people overlook is the common workplace. Shop or not, workplaces need more than a few supplies to keep employees happy and efficient. Believe it or not, air fresheners are among those supplies. People work more efficiently when they're comfortable, and smell plays a big role in comfort. From moldy ACs to breezy bathrooms, it's sometimes necessary for workplaces to choose a specific fragrance to overpower any unpleasantness that comes from the building.
If you are selling air freshener spray and incense sticks, don't forget to market to workplaces. One team equipped with a few bottles of incense spray can transform their office from a patchwork of smells into a single unified fragrance the whole team can actually enjoy.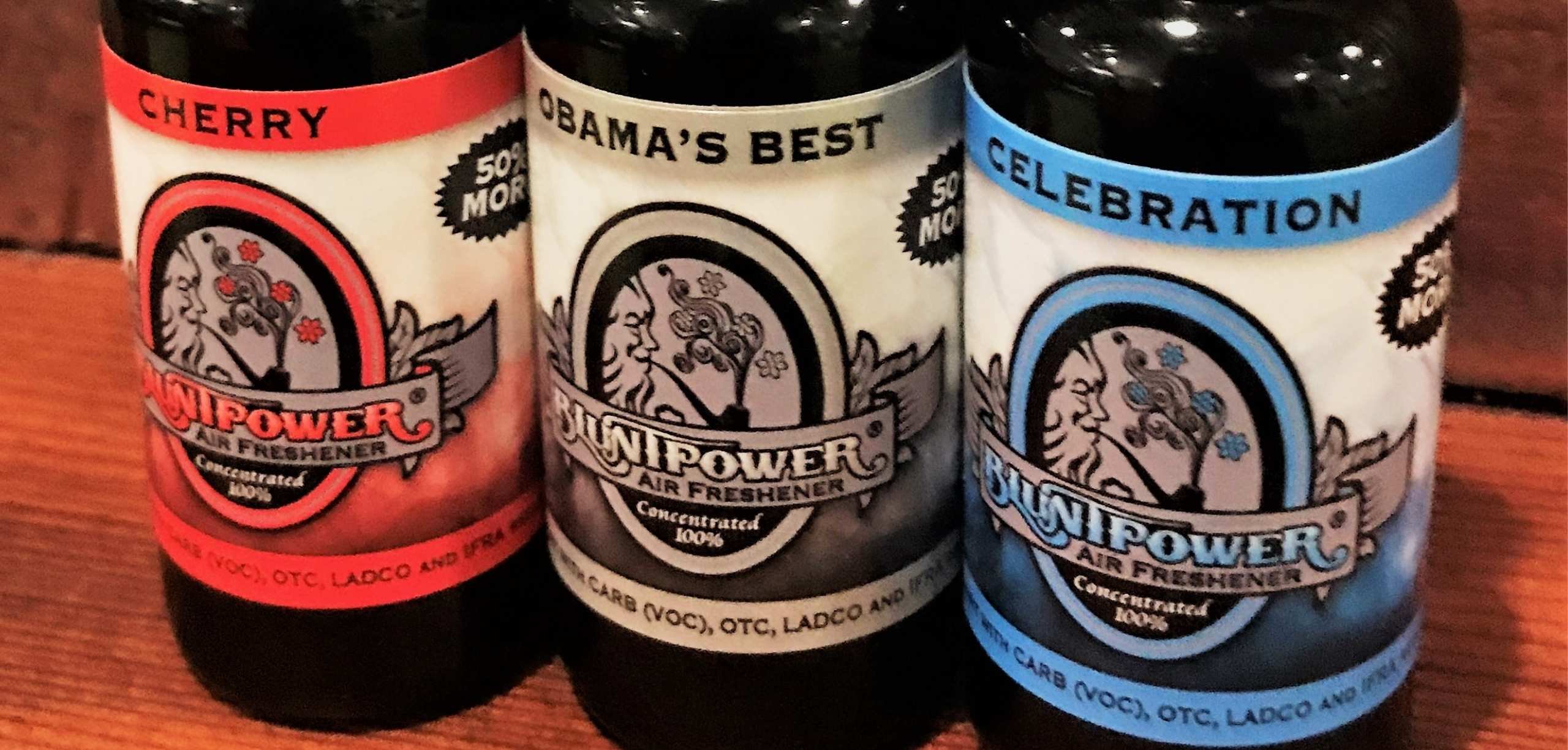 Bathroom Maintenance
Speaking of bathrooms, don't forget that any building with a lavatory needs an air freshening solution. You can absolutely market both air freshener spray and incense as a bathroom problem-solver for any location. Residential customers may prefer the incense, as there's something profoundly effective about burning incense in the bathroom to completely replace any existing smells.
In busienesses where burning may be against insurance policies, air freshener spray is essential for keeping the bathrooms pleasant for everyone. An entire office building stocked with a few bottles in each bathroom can become a serious customer for wholesale air freshener sprays.
Childcare Odor Control
Last but not least, childcare. No one needs air freshener like child care workers. Especially a safe, powerful air freshener that the children can appreciate. Children create all sorts of smells through the usual process of playing and growing up. They tend to smell of play dough, spaghettiohs, mud, and accidents at any given time. They roll around with pets on the floor, play with their food, and crawl into dusty, unused cabinets, even when supervised.
A hard-working childcare professional or stay-at-home parent could really use a few options for air freshening along the way. This is a great tactic if you know lots of families or businesses that cater to childcare needs.
BluntPower may have been developed to handle the powerful odor-control needs of hiding marijuana smoke, but that's not all a powerful air freshener can do. If you're marketing wholesale air freshener spray and incense sticks, don't forget these and many other tactics for additional customers and for marketing your products in weed-free zones and communities.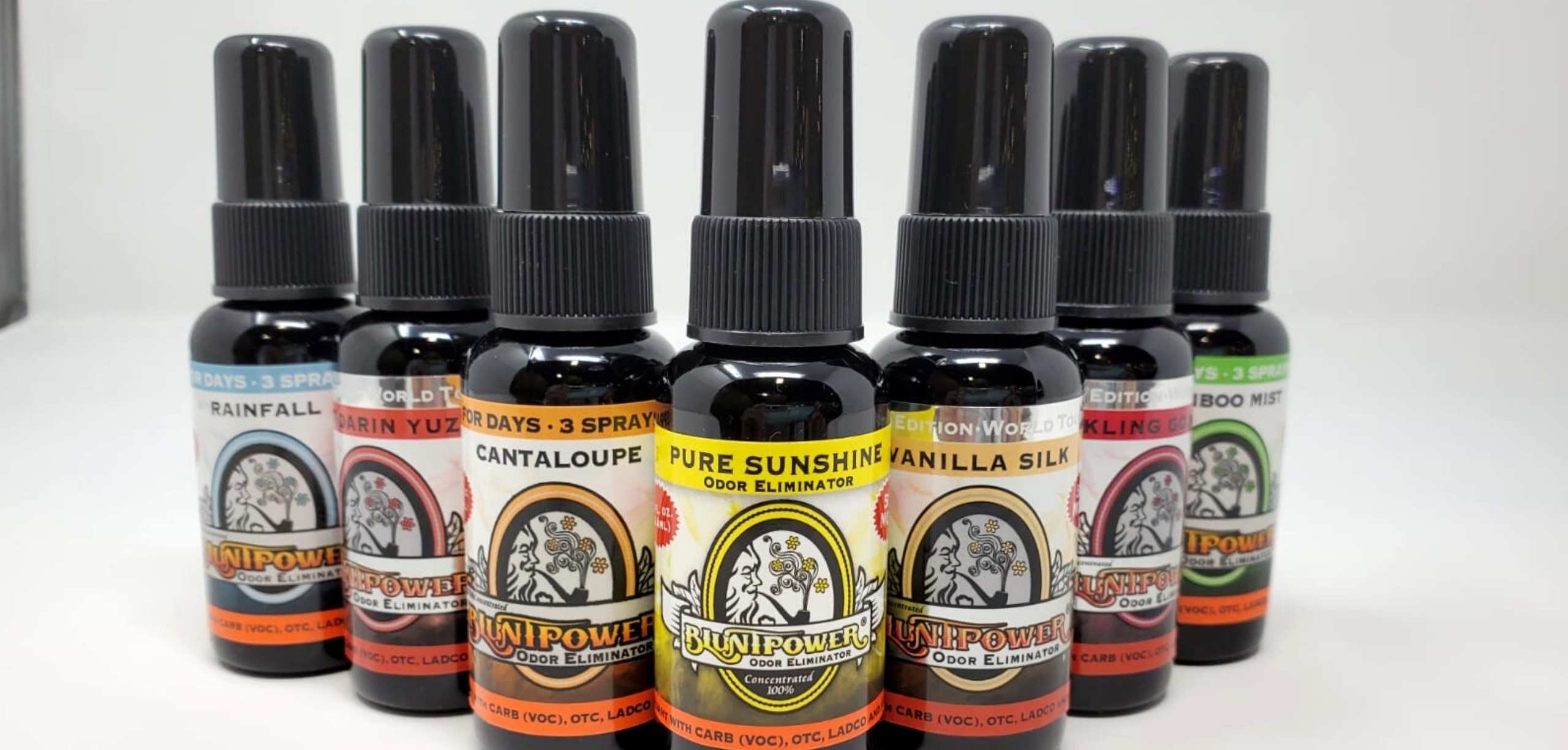 BluntPower Air Fresheners