Every stoner has their go-to list of snacks to satisfy the munchies. Some like sweet, some like savory, and it's best to have both on supply. Don't forget to get your stoner snacks while grocery shopping. You may find yourself tempted with fast food joints and the like, but eating at home saves money, and cooking can give you a sense of accomplishment.
After a good smoke down, you're likely to get the munchies. Here are 10 sweet & savory stoner snacks worth putting on the grocery list.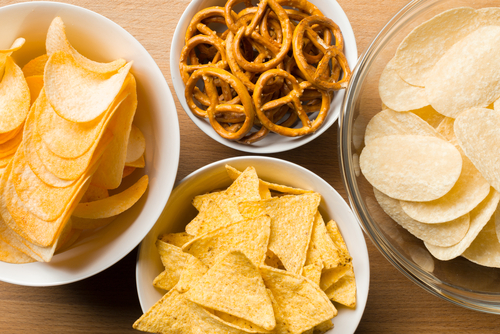 1. Nutella
This chocolate hazelnut spread is delicious on toast or right on a spoon. It's smooth, it's creamy, and it's delightful. Serve it at room temperature or it melts slightly on warm toast. Weed only makes this treat ten times better and you'll feel like you're in some foreign land like Spain or Switzerland.
If you like chocolaty or nutty snacks you will love our Chocolate Thunder fragrance.
2. Chips & Dip
Sometimes it's necessary to have a nice salty snack like ruffle potato chips and french onion dip. Great for parties but just as good when you're chillin' solo. Chips and dip is a munchie classic. Make sure to get the big bag because after smoking yourself silly you will need something substantial.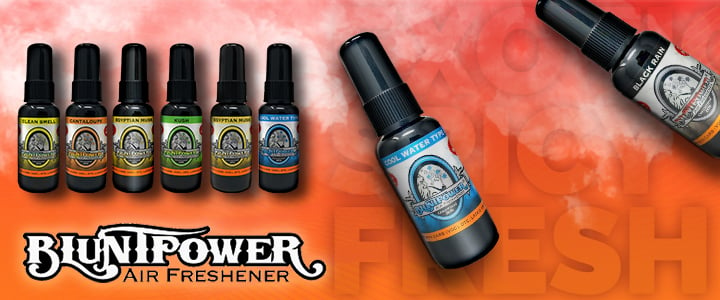 3. White Castle Sliders
No excuses for not trying this one because these tasty treats are found in the frozen section in most large grocery stores. Add some ketchup and pickles or whatever you like. Sliders will satisfy those late night munchies when they come on strong. The adventure begins in your kitchen.
4. Taquitos
There's no need to speak Spanish to enjoy these snacks that are from south of the border. With chicken or beef and cheese rolled up in a tortilla, pop these in the oven or microwave. Dip in salsa and sour cream, or get fancy with some guacamole.
5. French Toast
If you want to utilize your culinary skills in the kitchen, you'll only need a few ingredients to make some slammin' french toast. Add cinnamon and nutmeg to the egg and milk mixture you dip your bread in for the best flavor. Fry to golden brown, smother with your favorite maple syrup, and you're good to go.
This tasty treat dates back to the Chicago's World Fair in 1893. Known most famously as the Cracker Jack brand, the combination of popcorn and caramel will take care of the munchies after you toke on the fine Mary Jane.
Love Caramel? Our Obama's best air freshener has an intoxicating caramel like fragrance that will have you dreaming of 2008.
Try Obama's Best Air Freshener
7. Jalapeño Poppers
Want something a little spicy to add to your snack list, then this is a good one. Usually containing cream cheese and deep fried to golden perfection, this stoner snack is worth every penny.
8. Pizza Bagels
Easily made in a toaster oven, just add pizza sauce and shredded cheese on a bagel and pop it in. For best results you will want to add garlic powder and Parmesan cheese after toasting, there is also oregano and hot red pepper flakes as well.
Need To Clear The Air Fast?
Get BluntPower Fast Acting Air Freshener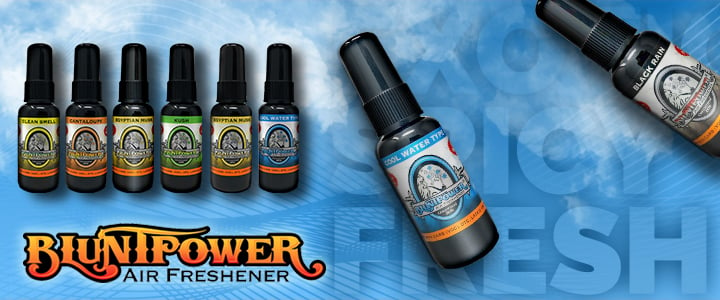 9. S'mores
This tasty treat is well worth finding the heat to make it happen. Listen stoners, while you probably can't make s'mores with just a lighter there are always creative ways to prepare this treat. Use tin foil to wrap up your ingredients and throw them on the grill. They will be charred to perfection, trust me.
10. Edibles
When you're smoking weed, why not prepare some yummy snacks with more cannabis. Dispensaries for medical marijuana carry edibles that are great if taken in the right amount or you can do it all at home. Prepare for strong smells in your kitchen. And that's why we use BluntPower products!
Air sprays and incense - what a way to freshen your space, set the mood, or cover up the smell of smoke. BluntPower has hundreds of fragrances for your every delight. Check out this Apricot Pineapple or some Cherry scented incense.
There is a flavor for everyone. After you burn some of those snacks you're making in the kitchen, don't worry, the burnt smell will go away. Open windows and use your favorite scents from BluntPower. Ooh, we forgot to put grilled cheese on the list, dag nabit.