Nas' Illmatic was the album that not only transformed East Coast hip-hop but hip-hop in general. This debut album established him as one of the best rappers of the era and also led to a revolution in production, lyricism, delivery, and artistry found in hip-hop at the time. Illmatic was ,without a doubt, the crown jewel of 90s hip-hop.
Since its 1994 release, the album has garnered legendary status; remaining relevant throughout hip-hop with gems as fresh today as they were when the world first heard them. We look at ten reasons why Nas' 1994 debut album is viewed in such standing among hip-hop fanatics.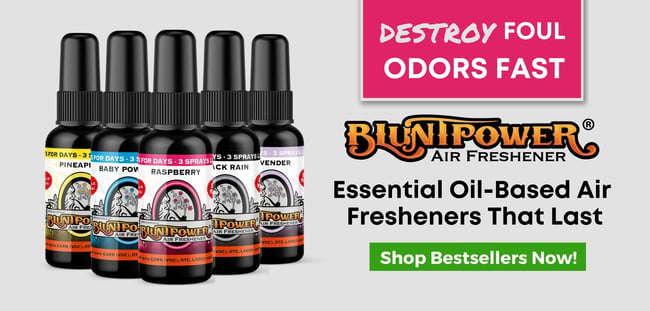 1. Innovative album cover art
Let's start with the album's cover art. Before Nas came with the personal touch of a picture of himself as a young kid, cover art for rap albums was all clichés. Most rap album covers featured a rapper posing in a B-boy stance, with gold chains on and surrounded by beautiful women and cars. You can't blame them though; who doesn't want to be surrounded by hot chicks and cool whips?
Illmatic's content was personal; essentially Nas' autobiography, hence the personal touch which matched the tone and mood of the album's content. To put it in perspective; what Nas started back then, is today's cliché. A countless number of artists have chosen to have their baby pictures as album covers; Lil Wayne did it on Tha Carter III, Kendrick did it on Good Kid, M.A.A.d City, not to mention the countless number of mixtapes that borrowed the same format.
Create a relaxing environment with these incense sticks
2. Introduced new concepts
"I never sleep, cause sleep is the cousin of death," "half man, half amazing," the poetry and lyricism found in Illmatic gave birth to new ideas, terms, and phrases that have become synonymous with rap and the hip-hop culture. The personal and realistic perspective of life in the projects that the lyrics touched on had creativity and wisdom much more considerable than Nas' young age at the time. Even the term 'Illmatic' has been used to refer to anything street born and surprisingly excellent. The whole album is engrained with Nas' wisdom and lyrical prowess that have gone on to take a life of their own.
3. Diverse production
The choice of bringing together all top hip-hop producers on the East Coast made sure that Nas' debut album would have a sound that encompassed what New York was during that era. The organic blues rap he inspired his producers to create is still evident in records such as Good Kid, M.A.A.d. City. The work Premier did on tracks like "N.Y. State of Mind" established him as the main man for the East Coast sound and led New York rappers like Jay-Z, Biggie and Joey Bada$$ to tap him for their records.
hese fragrances are perfect for you.
4. The album's format
Illmatic's refreshing approach gave it an extra edge that not many rap albums had at the time. Nas' decision to only have the album run for 40 minutes instead of the needless 70-plus minutes some rappers were opting for made Illmatic more direct and uncluttered. Limiting the number of sketches and guest appearances only went to aid further in giving the album a more smooth feel for everyone who listens to it.
5. Brought the street life into pop culture
In 1994, hip-hop rarely spoke of the characters running the streets. Nas became a sort of pioneer when he mentioned street kings on some of the tracks on Illmatic. Songs like "The World Is Yours" and "Memory Lane" began the marketing of real-life street kings and legends as well as their life stories which artists like Rick Ross have become synonymous with; almost making a career out of.
These scents are perfect for scentlovers
6. Established Nas as Rakim's Heir
Illmatic signified a changing of guard with the album ushering an era of younger rappers evolving the art form. The foundation Rakim laid fueled the creativity deployed by Nas in his debut album and put Nas as Rakim's second coming.
7. Influenced budding rappers
The release of Illmatic influenced the style some of the upcoming rappers implemented in their content and delivery; none more so than Jay-Z. The approach Jay took for his Reasonable Doubt album was down to Nas' Illmatic album. Similar to Illmatic, Reasonable Doubt was marked by introspective lyricism matched with Premier production. Some of the tracks on the album even went as far as to sample some of the tracks found in Nas' Illmatic; "Dead Presidents" sampled Nas' "World Is Yours."
Create the perfect mood with these incense sticks
8. Galvanized the East Coast
As a result of the shift in rap geopolitics achieved after the release of Illmatic, rappers like Raekwon, Ghostface, Mobb Deep, Nature, Noreaga, Tragedy Khadafi, even the Chicago native Common, found inspiration in the album's rhyme schemes, self-awareness, and the street detail. The bar set by the album meant rappers had to step up. This led to a whole new level of self-conscious realness in East Coast hip-hop.
9. The album inspired the film Belly
It was no accident when critics referred to the lyricism of Nas' debut album as cinematic. The film Belly features scenes that were based on tracks from the album; this coming out clearly when a scene dramatizes a line from "N.Y. State of Mind." If you need more convincing, why would the director choose to cast Nas; a rapper who had never acted before, as the lead role in the film?
Check out our Air Freshener Bundles
10. Established the title of King of New York
Even though the rapper who coined the term was Biggie, Illmatic established the concept of King of New York and became the standard which would judge all other subsequent King of New York applications. The Chronic; Dr. Dre's album, had gone to show that the best rapper could come from anywhere but it is not every day a whole city unanimously praises not only the rap album but the rapper who made it as well.
--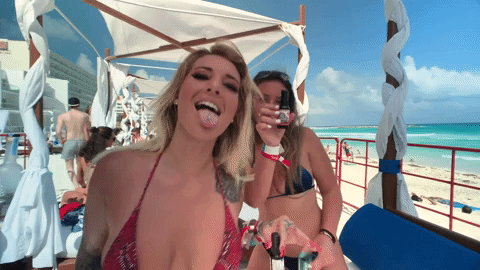 Illmatic has a little bit of everything, and with its 1994 release, it was an album ahead of its time. On top of that, it has stood the test of time. Light one up and give it a listen. Just don't disrespect this epic album with unbearable weed stank. Use Blunt Power Air Fresheners, it will not only kill the bad weed stank but will also improve the Illmatic experience further.