Beach days. Hiking. Barbecues. Concerts. Picnics. Pool days. Vacations. These are just a few of the things that summer brings to our event calendars. The kids are out of school, while the days are longer and filled with lots of sunshine. The first day of June is an important turning point on our way to summer vibes and sunshine.
The days have started to get longer, and the weather is warmer, setting everyone up for the summer solstice that's right around the corner which will mark the first official day of the summer season.
If you want to make the most of your summer, be sure to set the right atmosphere. Aromatherapy can be a powerful tool to set the mood and get your mind right.
Science even agrees that using the right scents can make all the difference because they influence the way our brains think and feel. Want to set the mood for summer?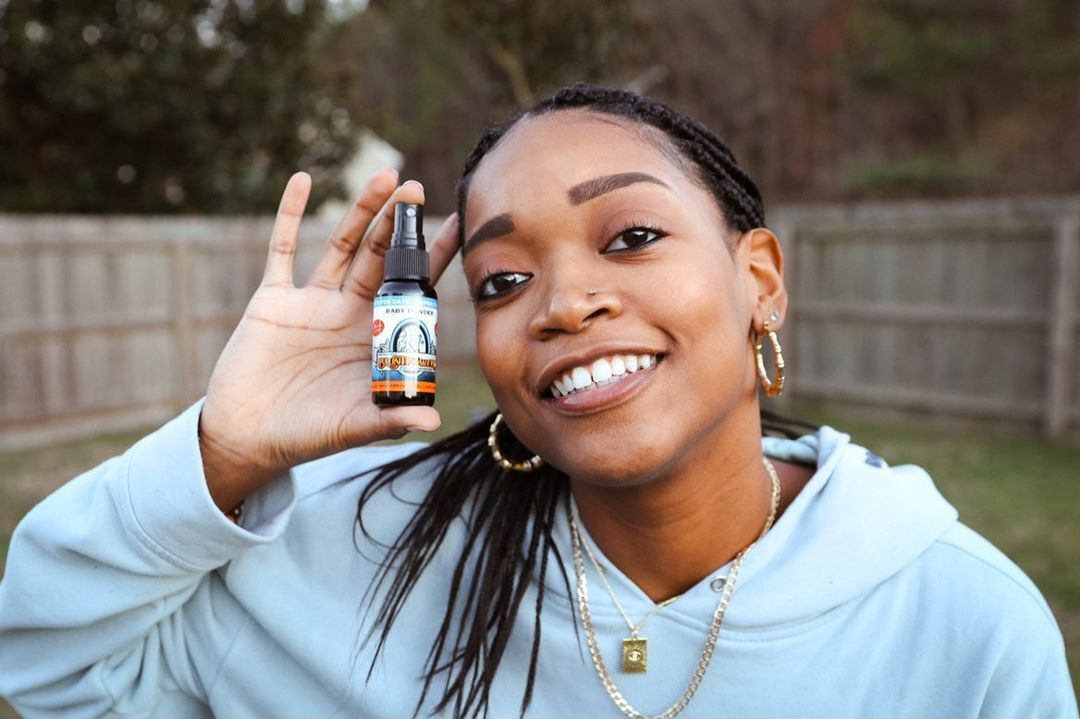 Choose fresh, tropical, earthy scents like those we've shared below to make you feel invigorated, relaxed, and ready to make the most of your summer.
The Top Summer Vibe Scents
When you think of summer, what do you think of it? If you're like most people, you think of tropical fruits, salt air, and the earthy smells of the great outdoors. Tap into the power of aromatherapy and use these scents to set your summer vibe, no matter where you are. Choosing the right scent is an individual thing since everybody prefers something different. But, there are a few top summer vibe scents by BluntPower Air Freshener to check out for the first day of June.
Pineapple Air Freshener
Our pineapple air freshener has a fresh, citrus scent reminiscent of a tropical vacation. Heavy notes of pineapple are complimented with underlying tones of grapefruit and mandarins.
Three sprays and any space you're in will transform into a beachfront paradise, where it's easy for you to imagine your toes in the warm sand and a cool drink in your hand.
Pro Tip: Use this scent to set the vibe when you're at the pool or sitting on your local beach to enhance your experience.
Nag Champa Air Freshener
Transport yourself to a mystical Indian forest where you walk barefoot over the soft earthen ground while warm streams of sunlight fall through the towering trees above to kiss your skin with our Nag Champa Air Freshener. Three sprays will provide heavy notes of frangipani with a meld of underlying sandalwood, forest rose, and patchouli to transform any space into a mind-opening summer experience.
Pro Tip: Use this scent when you're camping to create a mystical vibe in your local woods.
Watermelon Air Freshener
Want to be transported to that nostalgic place where you're eating a giant piece of watermelon on the back porch while the sweet juices run down your arms and the sun hits your face? Our watermelon air freshener is exactly what the doctor ordered. Three sprays and you'll be engulfed in the complimenting scents of sweet watermelon, honeydew, and peaches while notes of spring florals tickle your nose.
Pro Tip: Use this scent to set the perfect vibe for a summer picnic or barbecue.
Ocean Breeze Air Freshener

Our ocean breeze air freshener is a trip to a seaside resort in a bottle. The calming aromas of seaside musk are intertwined with a refreshing blend of apple, citrus, and jasmine. Go ahead and use three sprays to quickly transport your mind to a place where the cool summer breeze kisses your face while the ocean waves crash around you and the moonlight lights your way.
Pro Tip: Use this scent to create the perfect meditation or yoga vibe to help de-stress wherever you are. Pair it with the sounds of crashing water for a truly immersive experience.
Lavender Rose Air Freshener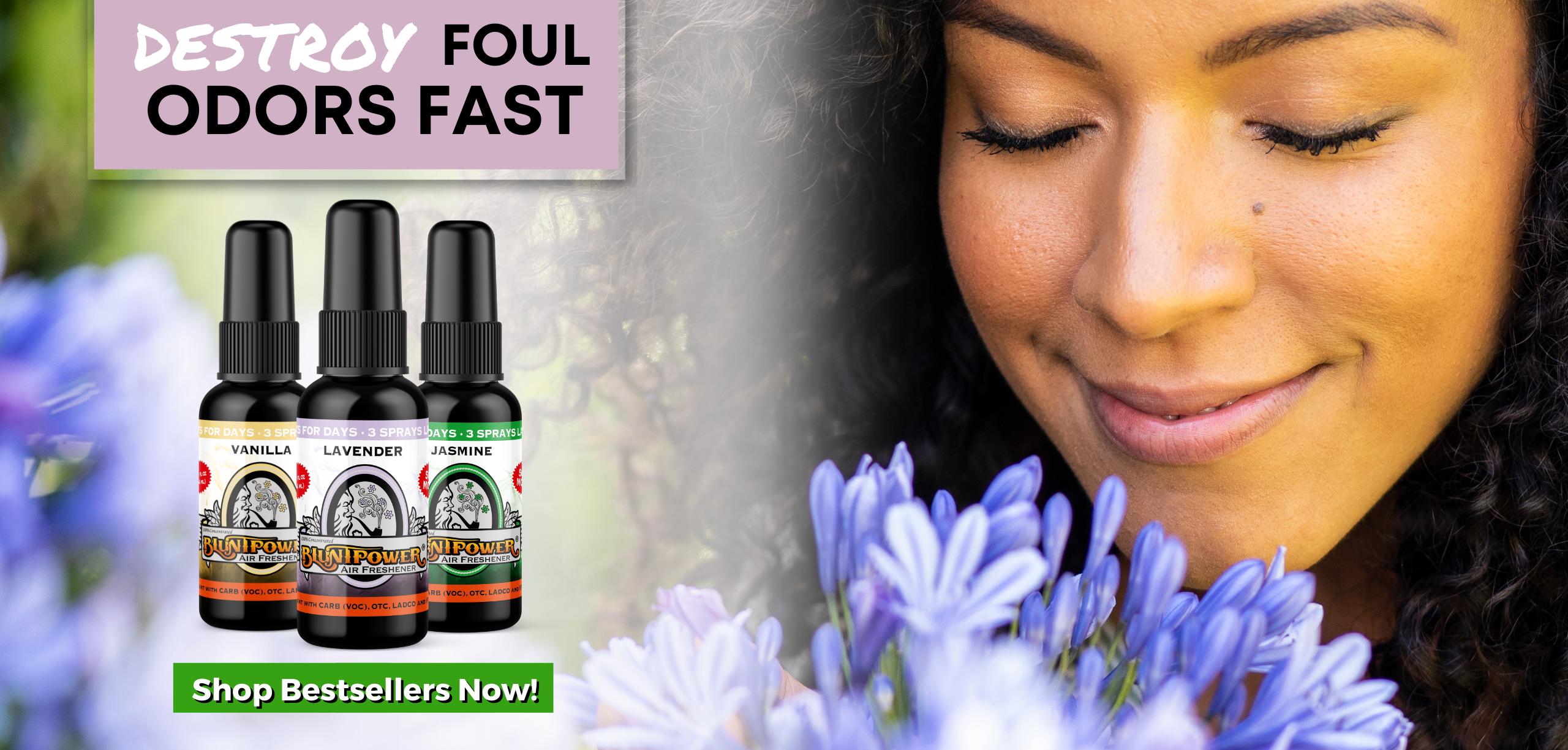 Looking to create a romantic summer vibe for you and that special someone? Our lavender rose air freshener brings to mind a romantic summer garden in the evening, where the sounds of crickets are the only noise and candles are the only lights. The enchanting aroma of lavender, primrose, and lily mix with the intoxicating scents of violets and geraniums to create a romantic atmosphere anywhere, at any time.
Pro Tip: Use this scent to create the perfect date night vibe for movie nights in the living room, intimate dinners in the kitchen, or romantic times in the bedroom.
Pro Tips For Using BluntPower to Create Your Favorite Summer Vibe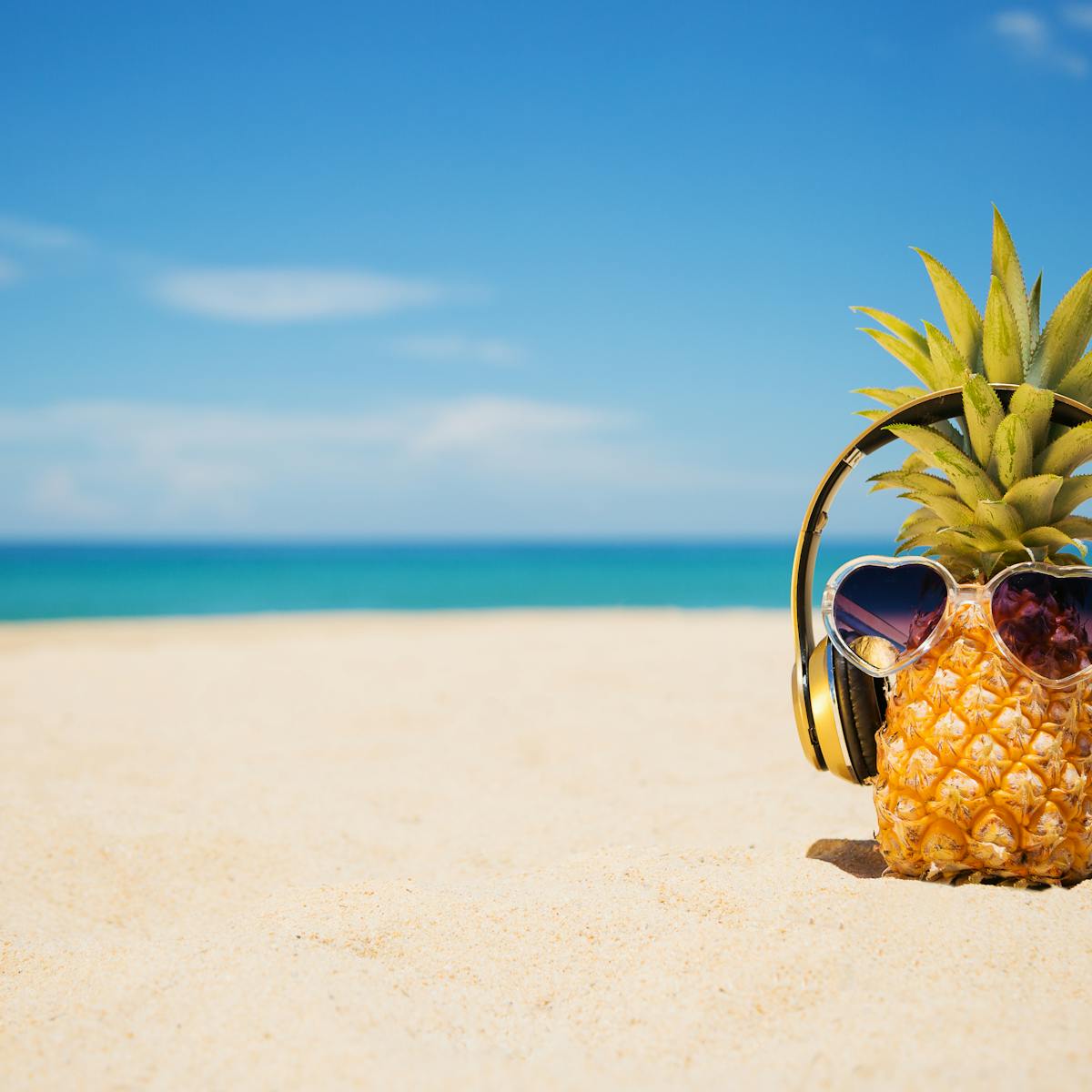 BluntPower air fresheners offer a strong, lasting scent that can be used in any space, at any time. Not only do our air fresheners create a fresh, invigorating atmosphere that can help you embrace the first day of June, but they help eliminate any odors you want to get rid of. Below we've got some pro tips to help you create your favorite summer vibe using our air fresheners.
Pick a few different air freshener scents to keep on hand so you can create the right vibe in the right situations.
Only use three sprays to create a lasting scent that isn't overpowering.
Keep air fresheners in convenient places so you're never without a summer scent. (Keep one in the car, in your purse, and in your bedroom.)
Use BluntPower to eradicate strong odors anywhere - including after you smoke a blunt or a cigarette.
Add one of our air fresheners to your exercise or meditation space to get your mind right before your routine ever begins.
Kickstart Your Summer With A Burst of Refreshing Scents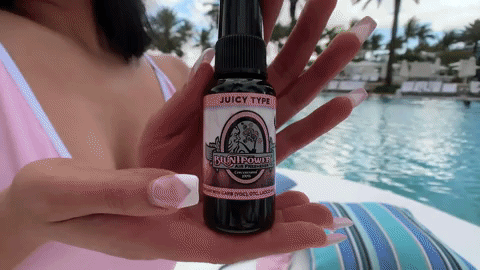 Start June off on the right foot and get your mind right for the summer season right around the corner with a burst of refreshing scents from BluntPower Air Freshener.
Choose the scents that make you feel the best and use the tips above to keep all your spaces smelling fresh. Contact us today for more information on how BluntPower can help you kickstart your summer the right way and keep the vibes right every day, all season long.