In today's world, even a full time job isn't always enough to pay the bills. Instead of getting another job that puts your life on an even stricter schedule, consider one or more side hustles you can work as you see fit. Some people have become so successful in their side hustle game they don't even need that boring nine to five, anymore. Instead, they worked themselves up from scratch to become their own bosses, set their own schedules, and are accountable for their own successes.
To release the chains of outside employment and become your own boss full time, however, you have to start somewhere. The first step on the road to success is finding out which side hustle (or hustles) are going to work best for you. Here we discuss just a few of the best ideas when your space is limited. Limited space poses very real limitations on the types of side hustles you can or can't do. Large resale gigs aren't going to be right for you, but selling leggings or makeup out of your home isn't the only side hustle available.
DESTROY Foul Odors. Create The Perfect Mood On Demand. Shop BluntPower Air Freshener & Incense.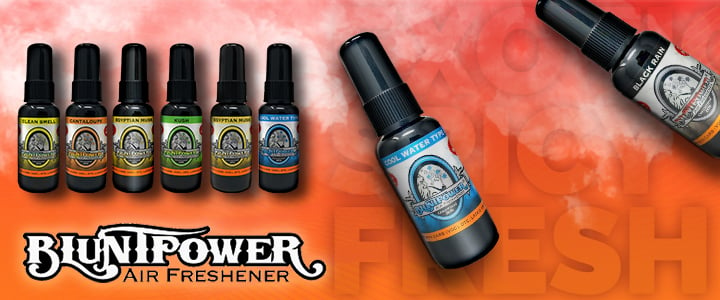 1. Driving for Uber or Lyft
Requirements: nice car, clean driving record, people skills, smartphone, pass a background check
If you have a nice car and don't mind driving people around, being a driver for Uber or Lyft could be a good way to earn some extra cash. Each program has different requirements, but both do require reliable, newer transportation that is safe. You'll also have to pass a background check that includes your driving history. Suggested is an outgoing personality, since driving for a rideshare will require you to come into contact with strangers on a regular basis.
Best Scents To Keep In The Car
2. Freelance Writing
Requirements: computer, reliable internet connection, people skills, high school diploma
Freelance writing is one of the most popular side gigs today. While some applications or clients require their writers to have a college degree, there are thousands of places for a high school graduate to find work. All you need is the ability to write and follow directions, a computer and a reliable internet connection to get started. Pay varies greatly based on the specific client and type of freelance writing. The highest earners often have either a college degree in English, years of experience, or a combination of the two.
Best Scents For Focus
3. Reselling Blunt Power Air Fresheners
Requirements: small investment income
If you're looking for a resale opportunity that doesn't require a ton of cash or a ton of space, Blunt Power Air Fresheners are the perfect choice. It doesn't require a lot of room to store product and it comes with relatively huge profit margins when compared to other resale or wholesale opportunities. In fact, profit margins can be as high as sixty percent. There is also the added bonus of selling a product which has already made a name for itself during it's twenty years in business.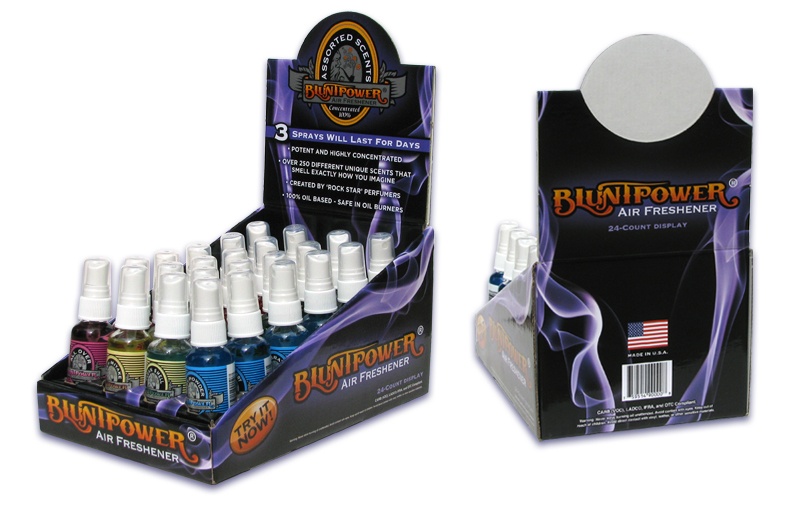 4. Surveys
Requirements: smartphone or computer, reliable internet connection
To complete surveys for cash, all you need is a computer or smartphone with a reliable internet connection. This is the lowest paying gig on the list and you definitely can't support yourself on survey income. It deserves a mention, however, because many survey sites will pay you immediately for offers you complete. If you need $5 gas money, are short on that pack of cigarettes, or need a gallon of milk to get you through until payday, this gig is your best bet at fast money. It's a great supplemental hustle for those times you're tight on cash.
5. Become an Influencer
Requirements: computer or smartphone, reliable internet connection, strong online presence
Do you have a big social media presence? Do people look to you for the latest trends? If so, you could make a decent chunk of change by becoming an influencer on social media. The way this works is that companies pay you in money or items to promote their products or services to your fans. You can be an influencer on almost any website, although Instagram, Twitter, and YouTube are the most popular platforms.
Most Popular Scents
6. Deliver Food
Requirements: Car and clean driving record (maybe), pass background check
Food delivery companies and phone applications are all the rage these days. Just like when rideshares became popular, food delivery from anywhere is what people want. To get into it, you might not even need a car. Most food delivery companies require you to complete a background check and they might require a clean driving record. People living in big cities or large metropolitan areas might be able to walk or ride a bike to deliver food.
7. Freelance Transcription
Requirements: High school diploma, college degree (maybe), computer, reliable internet connection
A transcriptionist will typically take an audio recording and write down what is said, turning it into a white paper. Sometimes, they might also take information from a white paper and enter information into a spreadsheet, or vice versa. Some companies require transcriptionists to have a college degree or industry certification but other companies do not. You will definitely need a computer and reliable internet connection, however.
8. Freelance Marketing
Requirements: High school diploma, college degree (maybe), computer, reliable internet connection
A marketing specialist typically needs either a high school diploma or on-the-job training. You can also receive marketing certifications from different places, such as HubSpot Academy. A freelance marketer might write SEO-rich content for companies that allows them to rank highly in search engines, or they may manage paid advertising campaigns on places like google. Others still might focus their efforts on social media and how to best sell or engage audiences through those platforms.
Top Scents For Hustlers
Conclusion
There are a ton of side hustling opportunities available today and not all of them require you to have a lot of free space in your home to get off the ground. The ideas listed above are just the tip of the iceberg. With a little research and ingenuity, you can find even more side hustle projects that have the possibility of turning into full time gigs.
Get FREE SHIPPING On BluntPower Orders Over $25