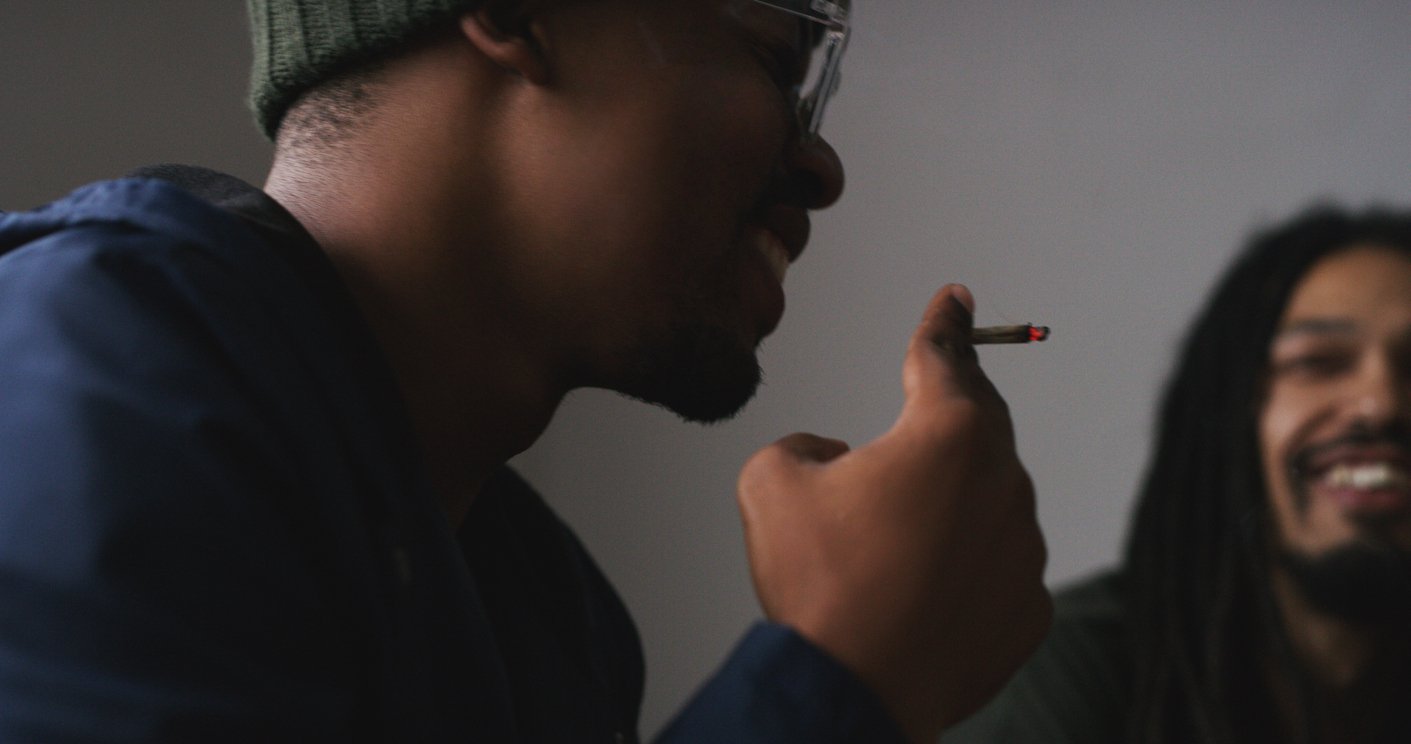 We're living in some stressful times right now, and this won't be the only time we go through tough times. The difference right now is that the world is going through a tough time together. What's a weed smoker to do when they need to ease their stress during difficult times? The eight items below are a great way to get started.
Some of the items discussed are obvious and you're probably already doing them. Others will have you thinking they'll never work, but trust us, they do. Once you get started on something (like number five) you'll soon find yourself feeling that little bit better. Continue reading to find out what we're talking about.
1. Smoke Some Weed
Nothing is more relaxing than smoking your favorite weed. In times of stress, many smokers might find it best to smoke a strong hybrid strain that has a 50/50 indica and sativa composition. Why?
The indica parent strain will contribute a nice body high with varying levels of couch lock. The sativa will help release your mind from some of those tumbling thoughts so you can think clearer. Between both parent strains, the hybrid will offer you the perfect combination for relaxation.
2. Spray Some Lavender or Vanilla BluntPower
Aromatherapy works. Certain scents affect your brain in specific ways and you can use this to your advantage. When you use BluntPower, you have the added benefit of knocking out difficult smells so your space smells better for days. It's a win-win.
The best scents for easing stress are lavender and vanilla. If you like the scent of lavender, that's your best choice. Lavender has long been used to calm anxious people or creating relaxing spaces. The calming scent with a hint of spice offered by vanilla is a great second choice. You can even use the two together if that's your preference.
3. Talk it Out
Right now, people aren't really allowed to see each other in person. This doesn't mean you're alone. The modern world offers a ton of ways to keep in touch with our friends and family, so make sure you're using them. When you feel stressed out, use one of the many methods available to you to reach out.
A few of the ways you can reach out without seeing someone in person include:
Making a phone call
Sending a text message
Sending a message through email or Facebook messenger
Having a video chat
Yelling out of your window at your neighbors (not recommended, but if you're feeling it, do you)
You could even get creative and write out an old-school letter. No other options? Talk it out with yourself in a journal. Whatever you have to do.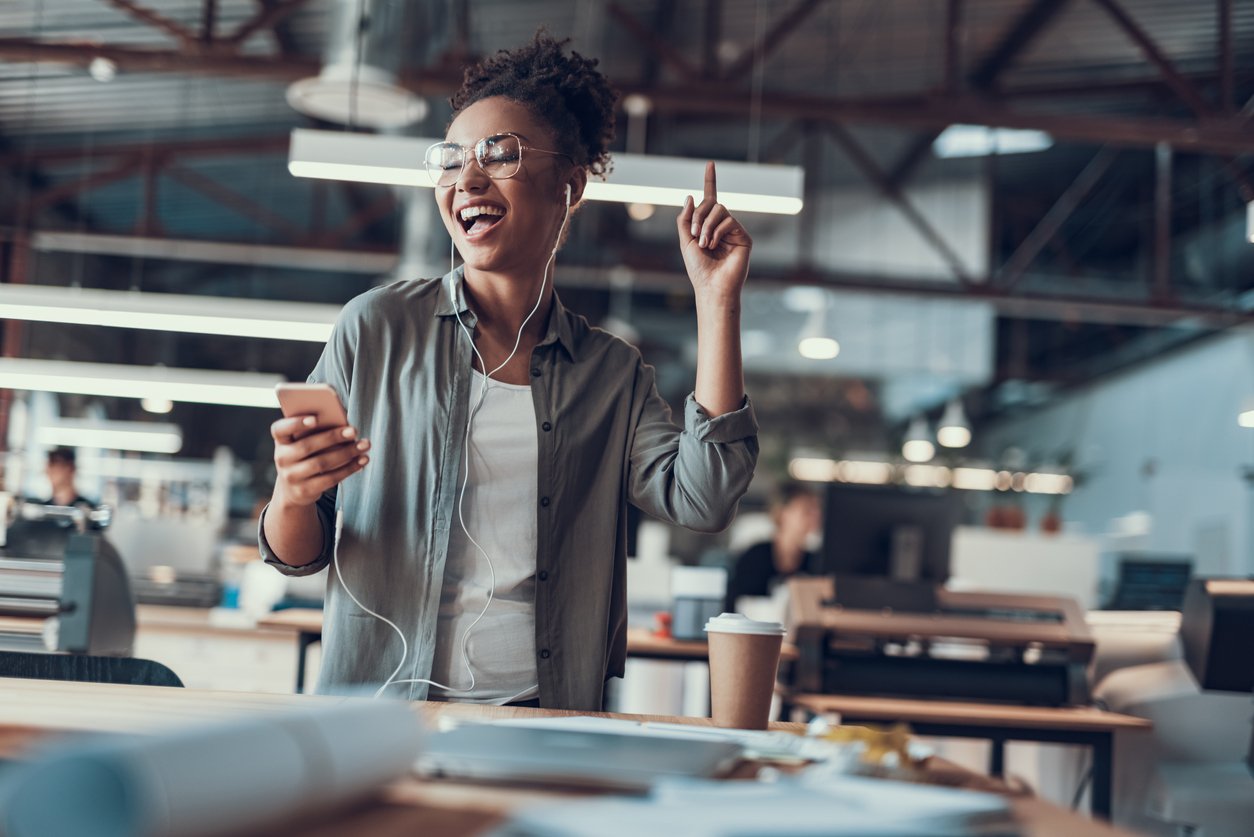 4. Throw On Awesome Music
Music is good for the soul. It's good for your productivity levels and it's great for boosting your mood. The key is to choosing the right kind of music. Which music will make you feel better depends entirely on you, but music with an upbeat message is generally your best bet.
Take some time today to create yourself a "feel good" playlist. Include at least ten songs, but add as many as you'd like. A few hip-hop and R&B songs with positive messages you might want to add include:
G.O.D. (Gaining One's Definition) by Common featuring Ce-Lo
Beautiful by Eminem
Blessings by Lecrae
Good Day by Nappy Roots
5. Clean the House
It's easy to let the house go when you're feeling stressed out, but giving it a good clean actually has numerous benefits. For starters, a cluttered house can actually trigger mental health issues like anxiety or depression. When your home is given a good clean, your mind will sense the difference and the feeling will be almost instantaneous.
Another big benefit of a clean house is that your less likely to get sick. It isn't only now that you should be worried about germs left on surfaces. The flu circulates every year and can be dangerous, depending on which strain you come into contact with. A good clean can even help reduce environmental allergies.
6. Start a Side Hustle
If your stress is related to finances, you should consider starting a side hustle. There are plenty of options available to choose from, so it's just a matter of finding the right one for you. You could try taking surveys, writing freelance articles, driving for Uber, or even grocery shopping for others. You could even sell BluntPower air fresheners.
The best part about a side hustle? Many of them will continue even in situations like now, where so many people have been left unemployed. Although your side hustle might not pay all the bills, having a small steady cash flow can be a lifesaver.
7. Exercise
Exercise might be the last thing you really want to do when you feel stressed out. But, getting active helps release endorphins and adrenaline. While endorphins will make you feel better, adrenaline will help boost your energy. This is a double winner because feeling stressed out or depressed can really sap your energy levels.
The exercise doesn't have to be intense, either. Even if you just get up and go for a walk around the block or play outside with the kids for an hour. The idea is to get your body moving, so you can feel free to have fun with it.
8. Meditate
Mediation can do wonders for your mental health. The idea is to clear your mind, and you can even do it laying down. It doesn't have to be the cross-legged cliche you see in movies.
If you're having problems concentrating, try spraying some Peppermint BluntPower. Peppermint is proven to help with concentration. You can also take a few hits of your favorite mild sativa strain. Sativa strains have been known to sharpen your focus.
Do You Still Have Questions About How Weed Smokers Can Ease Stress During Difficult Times?
There are plenty of ways weed smokers can ease stress during difficult times. The world right now is a crazy place and this won't be the only time life gets stressed. The good news is that you can use any of the useful tips above to reduce stress and get back to being your best self.