Recreational legalization is awesome. It's the bombest thing to happen in the states in the last fifty years, even if you don't live in a weed-friendly state yet. Yeah, we know it's a bummer to live in the East, the Mid-West, or the Northern states where there isn't a dispensary for thousands of miles and your best hookup is still that weird-looking guy you know from high school.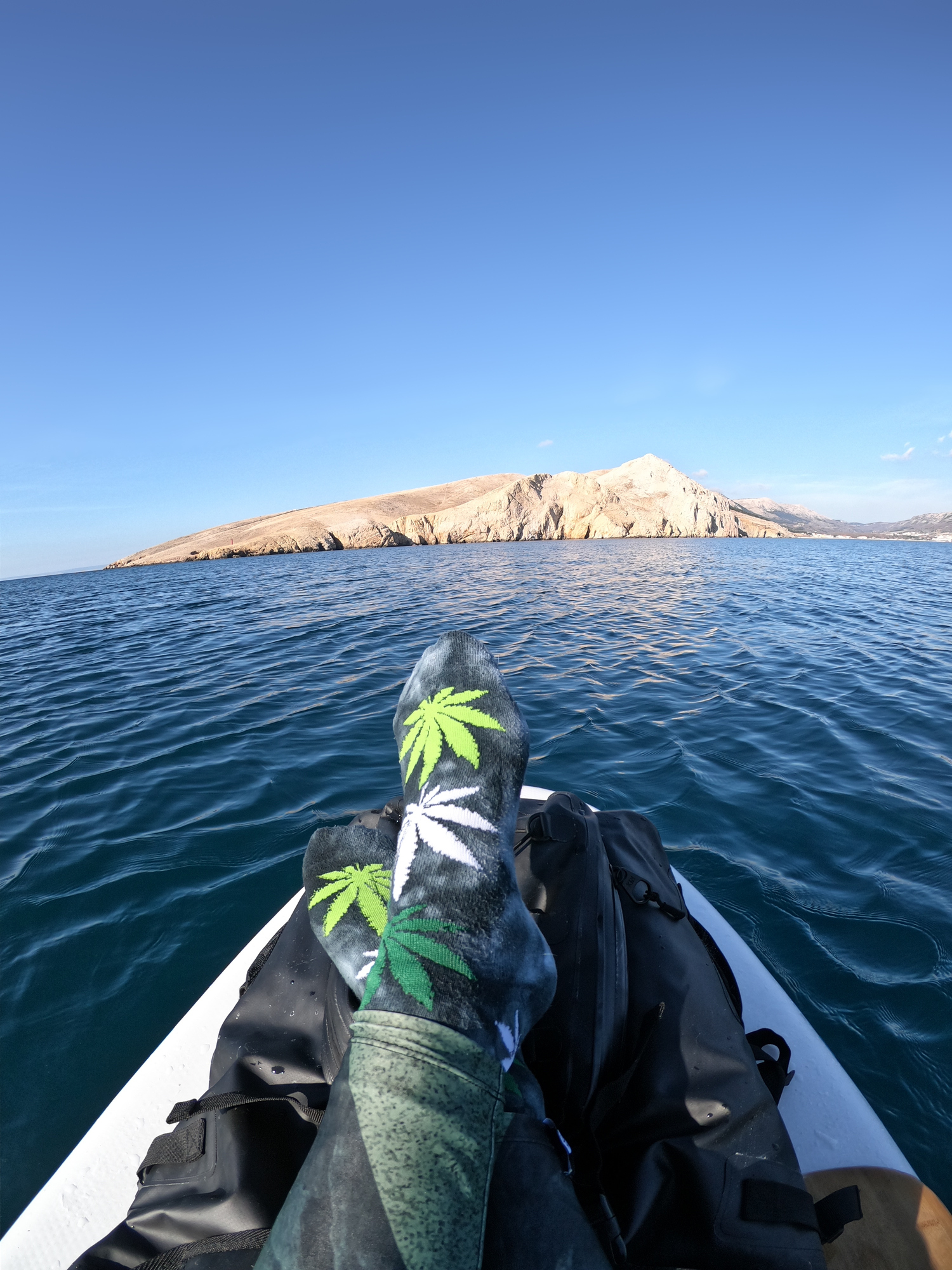 Two Words: Marijuana Tourism
But you have a free weekend coming up and the summer breeze is calling out to you "Road Trip", "Roooooaaad Trip" on the warm wind. And Marijuana-Tourism is now totally a thing.
Marijuana-Tourism is when you drive your car to a state where recreational herb is legal, getting a hotel, and getting stoned out of your mind worry-free until it's time to go home. And if you're tired of the same ditch weed when your out-of-state friends are smoking artisan-cultivated strains of the finest Lemon Kush, then this summer is the perfect time to take yourself on a Weed-cation road trip. And we're about to show you how.
1) Pick Your Closest Recreational State
Your first step is to pick a destination. Check this map of recreational weed states and pick whichever one is the shortest drive from your home. Now you have a direction and an approximate trip length to start with.
Alaska
California
Colorado
Maine
Michigan
Nevada
Oregon
Vermont
Washington
Washington DC
2) Enlist Your Best Buds
"We're headed to Nevada to smoke legal dank in Vegas all weekend" is a pretty good line to get your best friends totally down with your weekend road trip plan. Talk to all your best buds who are down with the dank and would be cool on a road trip. Remember, the more of you who join up, the more can pitch in on the finest greens when you get there.
3) Pick a Dispensary or Canna-Tourist Town
With your buds on board, check Google Maps for the closest dispensary in your planned direction. Some counties in legal states will be totally dry while others are saturated with tons of little dispensaries in every small town on-route. Just make sure there's at least one dispensary (hopefully, one with a website) where you're headed.
Pro Tip: Make sure that dispensary sells recreational buds. Some are medical-only even in recreational states.
4) Find a 420-Friendly Airbnb
You'll be hardpressed to find a hotel that will let you blunt openly but there are plenty of Airbnbs in marijuana-tourism areas ready to welcome you and your crew for the weekend. Just look for the words "420 Friend" or photos featuring a lot of green, yellow, and red. You know what we're talking about.
Find an Airbnb host who is totally down with your friends smoking out in the house or on a super-cool back porch designed for the purpose. There are tons of these porches, balconies, and backyards connected to Airbnbs in Colorado and other areas that are super welcoming to visiting stoners.
5) Book Two or More Nights
When you're really about to get blitzed, you want at least two nights to really party down and then recovery from the partying before heading home. So be sure to book at least two nights.
Consider asking your Airbnb host for some tips on what to do in town. They might have a few 420-friendly venues or useful tips on local dispensaries to share. Some even partner with the local venues and can share coupons or deals for your canna-holiday.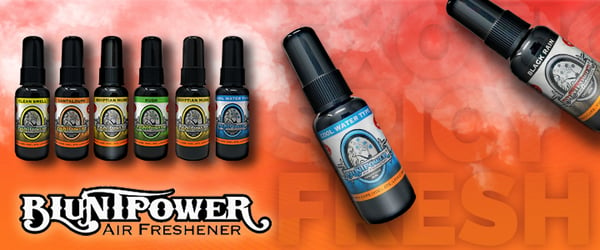 6) Pack for an Awesome Road Trip
Pack up the car, it's time to road trip! There is nothing like getting the summer breeze in your hair, cruising with your best friends on a road trip. You know how to pack an overnight bag, just be sure to also include a cooler of sodas and snacks for the road.
7) Clean & Deep-Stash Your Paraphanalia
Some marijuana tourists buy their gear in-town or even rent it from super cool local vendors (or Airbnb hosts!). But if you're packing your favorite spoon pipe, roller, or your 4-foot bong, then pack it deep. Driving between states is when you're more likely to be hassled and it's best if your bags are not stoneriffic at first glance.
8) Leave All Your Stuff at the Airbnb (Bring Your ID and ATM Card)
When you get to your destination, leave everything in your rooms except your wallet with ID and ATM. Then get thyself to a dispensary! If you've never seen a legal recreational dispensary before, it's a bit like walking into Wonder Land, especially if the bud-tenders know how to decorate. Don't worry about all your crazy party gear just yet. Now, it's time to stock up on the best buds science can grow.
9) Ask the Bud-Tender What's Good
In a dispensary, there are literally hundreds of options to get high. There are a dozen or more bud strains, each with their own beautiful selection of golden hairs, sparkly keef, and purple tipped greens. There are edible treats ranging from fudge brownies to gummy bears. There are concentrates and e-cig cartridges and smoking devices beyond your wildest dreams.
So instead of trying to smoke everything in the store, ask your bud-tender what's good. Tell them you're here to party, the kind of high you like best, and what you want to try over the weekend. Take their advice.
10) Party Your Brains Out
Once you get home with your bags of booty, you're ready to smoke yourself into the ultimate party mindset. Start by ordering food while you can still form sentences. Then it's your chance to try every delicious flavor, preroll, dab, and cookie with your best friends. This is your weekend. Live it up. Party down. Get funky in all the right ways. Then sleep until the sun goes down.
11) Leave Your Airbnb Fresh & Spotless
Here's the real trick. How do you make this your go-to party spot for every weekend where you have three days and a few hundred dollars to blow? You leave your awesome 420-friendly lodgings spotlessly clean and smelling fresher than when you arrived. While you're sobering up and finding your keys, clean your rooms from top to bottom. Make the beds, stack the pillows and, bag up all the trash.
And as your final parting gift, use some of the Blunt Power air freshener that you always have in your bag. This powerful weed-stopping aromatic spray will not only knock out the smell of your smoke-out, it will make the whole place more awesome for the next crew that arrives.
12) Write some Glowing Reviews
Before you go, hop online and write a couple honest glowing reviews about your experience. Review the dispensary, because they need the positive hype. Review the Airbnb, because they love that shit and will welcome you back next time. And review the Chinese food place that brought you 40 pounds of food over the course of two days because they worked hard and were awesome.
13) Drive Home Sober
Make sure you're fully sober before you drive home. Not only for driver safety, which is important, but also because the cops are on the look-out for MJ-tourists coming home from their border-town escapades. If you're sober, you're safe and will most likely be left alone in favor of other, less careful, prey. But spritz your clothes and hair with a little air freshener so you don't smell like the Up in Smoke van. Just in case.
Stay frosty on the ride home. Take turns driving and kicking your feet up on the dash. Play road trip games with your friends and review the hilarious reel of photos you took while stoned out of your minds on that good super-powered legal green. And make plans for the future.
14) Do It Again
The best part about this whole thing is that you don't need a holiday or an excuse. Once you realize marijuana tourism is a thing you can do, just do it! Any time, any weekend.
Never Get Caught Stanking Again! Stay #BluntPowered
Shop Now & Find Your Next Favorite Scent.