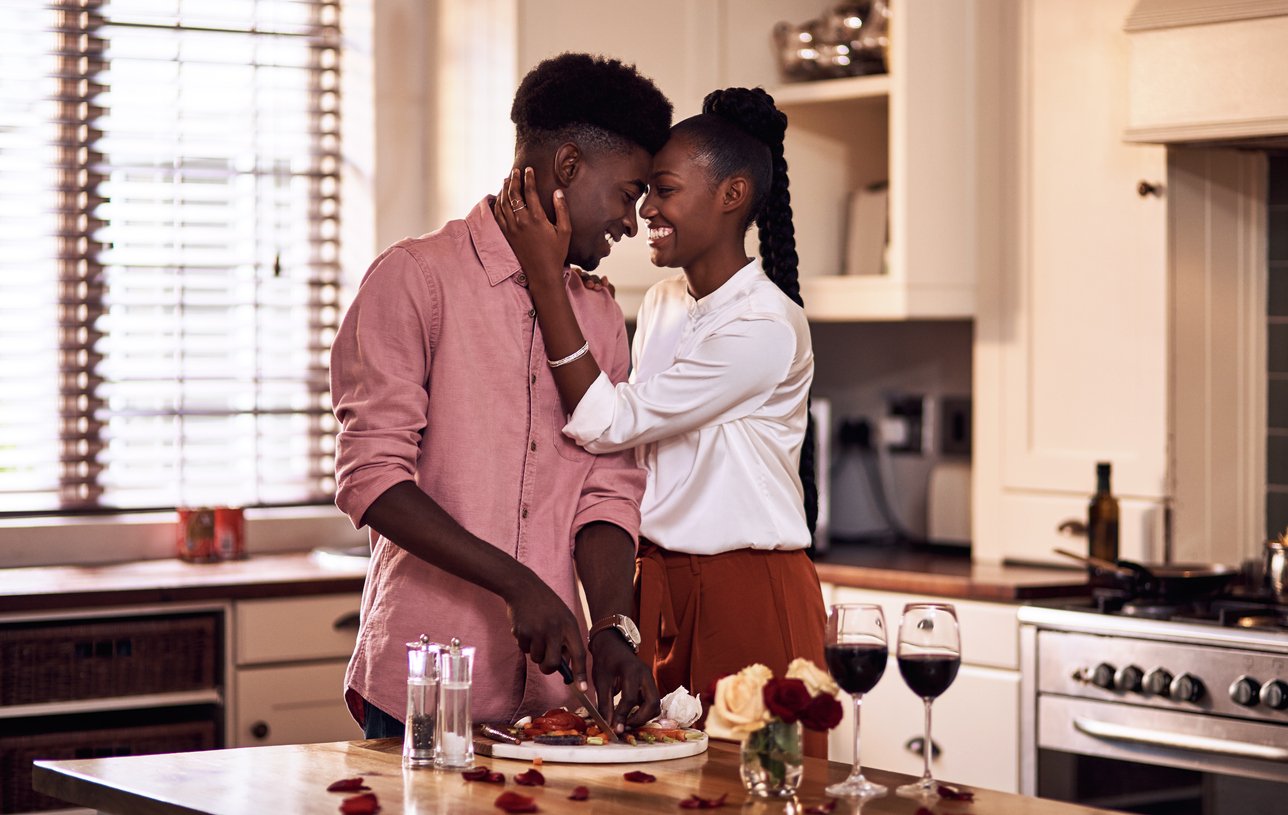 Valentine's Day may have come and gone, but that doesn't mean the fun has to stop ;)
Legend has it that the day began thanks to Saint Valentine who made it his mission to wed Christian soldiers who were forbidden to marry. Although the tales are many as to the origins of St. Valentine's Day, romance has been a constant throughout...
...and what better way to express passion it than through music?
When it comes to matters of the heart, R&B and Soul reign supreme. Whether the artist is gushing about their romantic interest, declaring their commitment, or singing to lost love, these genres can delight and speak to you intimately.
With that said, here are the top 10 love songs to get your groove on...
Before we get into the list. Did you know some fragrances can actually stimulate your senses and turbocharge your sex drive? Enhance the mood with our "Get Your Groove On" Fragrance Set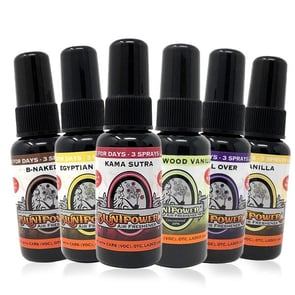 Top 10 Best Songs To "Get Your Groove" On
#1 'Sexual Healing' by Marvin Gaye
Nobody does it quite like Marvin Gaye. Gaye is perhaps responsible for all the births in the '80s. With 'Sexual Healing,' the iconic singer manages to set the mood right and personify his yearning with the thoughtful well-placed lyrics about what he intends to do to his significant other.
The musical legend gave the world several hits that will get you jamming, but his 1982 hit single 'Sexual Healing' had all the notes to get you "hot just like an oven," and who doesn't need that on Valentine's Day.
#2 I'll Make Love to You' by Boyz II Men
Boyz II Men cemented their name in history by being one of the best-selling groups of the '90s. The boy band reigned throughout the decade with their vocals and lyricism that captured hearts everywhere. Their 1994 single 'I'll Make Love to You' combines their effortless harmonies to put your mind at ease.
The song details, without missing a beat, how one should have an intimate night at home with their lover, and it's easy to see why they topped charts.
#3 'I Wanna Know' by Joe
Joe was and still is a force to reckon with in the R&B space. The crooner has been one of the most consistent singers since the '90s, and his songs always appeal to the most hopeless romantics. His 1999 classic 'I Wanna Know' begins with the show's star (the lady) arguing with her boyfriend before Joe steps in and sweeps her off her feet.
The singer appeals to the lady by asking her about herself so that he can be a better man. "You deserve more love than you get- baby, I'm the man who shows concern," Joe sings. If you're looking for a sensual love song, this should top your playlist.
#4 'Forever My Lady' by Jodeci
Jodeci is perhaps one of the best R&B groups of all time. The group gave fans the best of everything from party anthems to timeless love songs that could get you thinking about 'the one'.
Their 1991 hit 'Forever My Lady' is one of the perfect Valentine's Day love songs to declare your undying love to your lady and express your excitement to start a family with them.
#5 'Adorn' by Miguel
In 2012, Miguel released 'Adorn', one of his biggest tracks to date. This song is arguably one of the best R&B hits to ever see the light. The song's title captures your attention, and listening to it makes you realize why Miguel chose to go with the title.
In the hit song, the crooner urges his partner to let his love adorn them. He also constantly reassures her of his love for her. It's clear that the singer believes in constantly showering his significant other with love making it a great song for extra curricular activities.
#6 'If This World Were Mine' by Luther Vandross and Cheryl Lynn
Luther Vandross captures the essence of love with his sultry and powerful vocals in 'If This World Were Mine.' The song is perfect for when you want to show your partner that you're willing to share everything with them.
Cheryl Lynn's voice cuts through the air and meshes with Vandross' fading vocals to offer the right mood-setting melodies to get you going.
#7 'Fire and Desire' by Teena Marie and Rick James
Rick James partnered with Teena Marie in 1981 to give life to one of the most romantic, heartfelt songs ever. The song is a dedication to 'the one that got away' and is proof that fire and desire are truly the best ingredients for a relationship.
#8 'Let's Get It On' by Marvin Gaye
Marvin Gaye again makes the list with his hit song 'Let's Get It On.' The song is classic, smooth, and pairs with a straightforward message. There is no getting it wrong with Gaye's 'Let's Get It On.'
#9 'We Belong Together' by Mariah Carey
Mariah Carey remains to be one of the most iconic singers in history. Her vocals and musical prowess are one for the books. The singer has given the world timeless songs that ring true to this day. Her 2005 hit 'We Belong Together' gives Valentine's Day a different meaning.
Carey appeals to her lost love in the song, explaining why she feels they are meant to be together. In the video ahead of its time, Carey walks the aisle, but the ceremony is interrupted when the love of her life shows up. The two elope to a happy ever after that we all hope for. 'We Belong Together' is an ode to those who believe they have a chance to fight for their love.
#10 'When I See U' by Fantasia
Fantasia gave the world a hit song and timeless love song with this 2006 song. If you're looking for a song to jam to while in the shower as you get ready, 'When I See You' is perfect.
The song details Fantasia's reaction to the man of her dreams, for whom she seems to have a very soft spot. Her affection for the man is displayed neatly in the lyricism and is perfect for anyone who has a crush on someone, but they can't tell them about it.
Ready To Get Your Groove On?
If you're imagining the fun you could have to this thinking about all the great love songs, tie in everything with a powerful scent that will remain in the room long after you've left.
Enhance The Mood With These Essential-Oil Based Air Fresheners That Double As Aphrodisiacs.
The "Get Your Groove On" Fragrance Set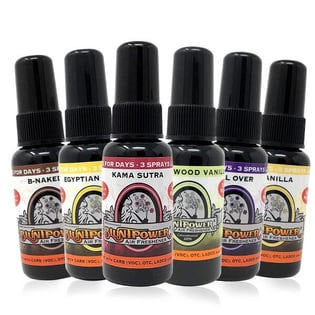 At Blunt Power, we believe your scent should introduce you. That's why we have the Get Your Groove On fragrance set that is sure to leave everyone speechless.
Contact us with any questions.