Gift-giving can be a lot of fun. Every year, there are tons of opportunities to give gifts to your friends, family, or special someone. While the occasional gift is heartfelt and meaningful, most of the gifts we give are useful widgets or just for kicks. Some of us are terrible at choosing gifts and rely on shared comedy to get through most of these events. Others are inspired gift-givers constantly finding new and delightful things to gift.
No matter which category you fall into, there are some occasions when a useful gag gift is exactly what you need. And what could be more perfect than an air freshener designed to cover the smell of pot smoke? Your stoner friends will get a kick. Your straight-edge friends with humor will probably laugh as well. Those with hidden habits will get some real use from the gift and everyone likes good smells.
Let's dive into some of the best times to give a weed air freshener as a hilarious gift.
Need to load up on some extra strength air freshener? Get FREE shipping on BluntPower orders over $25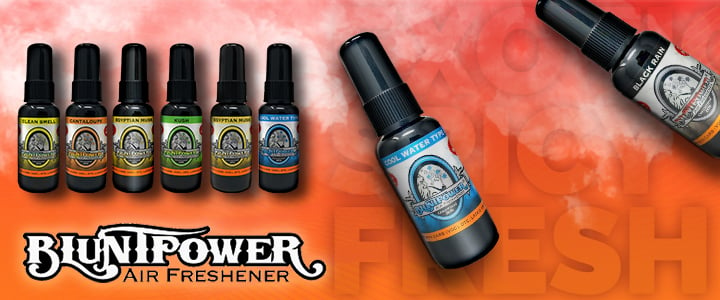 1. B-Day Gifts for Good Friends and Siblings
Birthday gifts are the ultimate opportunity for gag gifts. After all, they come around every year and your gift essentially represents your relationship with the person. Not every gift should be deeply meaningful, so go for useful and funny instead! The goal is to have a good time on party night and leave your friends with something they can enjoy on their own.
A weed-strength air freshener is sure to give your friends or siblings a good laugh. No matter what signature fragrance you choose, it's always funny to realize just how useful "covering the stank" instantly can really be. Your friends will love the idea of smoking in secret and becoming a blunt-ninja with the help of your air freshener.
Great Bday Scents
2. Gag Gifts for Graduates
We know what's going down on cam
pus. "I smoked a few joints in college" has become a nearly universal phrase. No doubt, we can safely assume most people stone during those years of higher learning.
One of the best things you can do for a high-school graduate is to give them get-out-of-home gifts. A few plastic dishes and folding chairs can go a long way to helping graduates launch completely. And so, too, can a little subtle stoner support. Gifting a graduate in your life with weed air freshener is a hilarious way to prep them for dorm life and let them know you're cool.
Not only are you protecting them from surprise visits from RAs and parents, you're also offering to share a blunt or two in the near future.
Great Scents For Grads
3. Housewarming Gift for Stoner Buddies
Everyone likes that new-house smell. The scent of fresh paint and carpet cleaners is a reminder to take good care of the place. So when your stoner buddies move to a new place, weed-strength air freshener is the perfect housewarming gift. Friends who are renting can keep the landlord from ever suspecting that they stone indoors. And friends who are actually buying a house? Their resale value can be seriously saved if weed smell never builds up inside the house.
When everyone else is bringing wine and non-stick skillets, surprise your awesome friends with an awesome housewarming gift. Pick their favorite scent or even a gift-set variety of fragrances strong enough to hide even the dankes
t stank.
The Perfect Housewarming Scents For Smokers
4. Drop a Hint
Got a friend who always reeks of weed? It's not that you mind, but it's a real give-away for the rest of your stealth-stoning crew. Find an opportunity (or make up a spontaneous holiday) to gift your dank-smelling friend with a little instant cure for what ails them. A quick gift of air freshener can really drop a hint without actually having to say that your friend needs to wash the weed smell off their clothes more effectively.
In some cases, you might not even need to get the hint across if your friend starts using the air freshener anyway. That can be a real bacon-saver for fragrant friends.
Send a subtle hint with these scent
s that are great for cloths and rooms: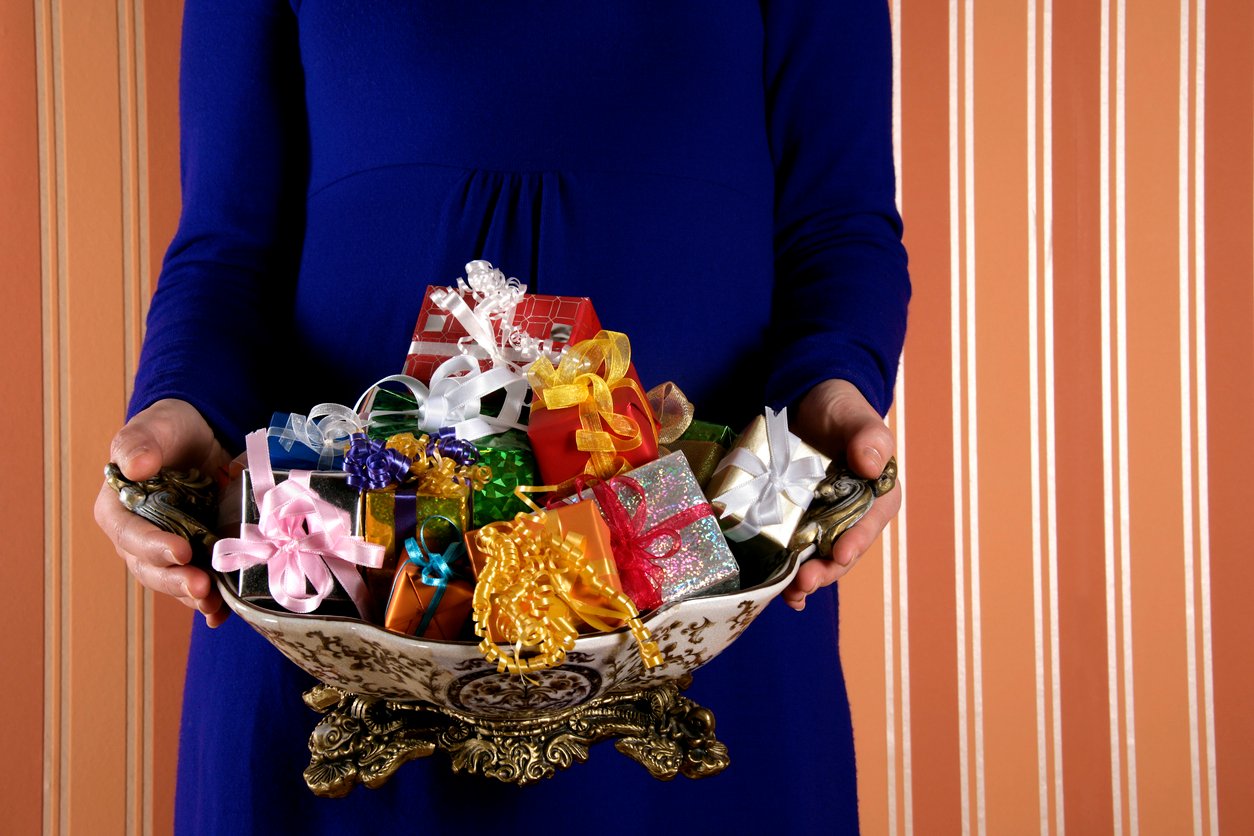 5. As Part of a Stoner Gift Basket
Building a gift basket for a special occa
sion? There are some enthusiastic gift-givers who love to put together personalized gift baskets whenever the opportunity arises. If you are one of these basket-builders, then keep a few bottles of Blunt Power with your chocolate bars and confetti paper. A weed-strength air freshener is a delightful addition to so many possible basket collections.
For stoner friends, a weed air freshener is the perfect gift in a basket of other stoner goodies. For homemakers, powerful air freshener does even more than hide the smell of the occasional bubble bath blunt. For someone moving away, air freshener can keep their stoning stealthy and prepare them for any unpleasant smells along the journey.
Gift Basket Goodies
6. Silly Holiday Stocking Stuffers
Some families are always trying to outdo themselves around the holidays. One of the best ways to do this is a sibling challenge to come up with the silliest stocking stuffers. Dollar-store parachute men and penny slide whistles are only the beginning. Once the game is truly afoot, you'll need to get creative to stuff stockings in a new and delightful way.
A weed air freshener is a hilarious gag gift to stuff your family adult stockings with. Whether or not your relatives stone, it's a useful gift with a funny context to joke about on present-unwrapping day. Whenever that is for your family.
Best stocking stuffers
7. Bachelor/ette Party Favors
Finally, there is the ultimate party favor opportunity: Bachelor and Bachelorette Parties. Party favors for these unique one-night events are almost always hilarious, naughty, and outside the usual bounds of friend-group etiquette. If ever there was a time to shock your straight-edge friends and create an excuse to get totally blazed on a Bachelor/ette party, now is the time.
A little Blunt Power in the gift bags or as a special gift to the bride/groom to be can bring laughs, experimental spritzing, and tons of dank stoning to an already great party.
Meet the original party starter
---
Weed-strength air fresheners have tons of great uses, but nothing is more heartwarming than gift-giving to someone you care about.
Whether you're sharing a joke or a genuine stoner survival tool, Blunt Power has the fragrances and air freshening solutions for your perfect gift-giving opportunity.
Find Your New Favorite Fragrance Today. Get Free
Shipping On Every Order $25.