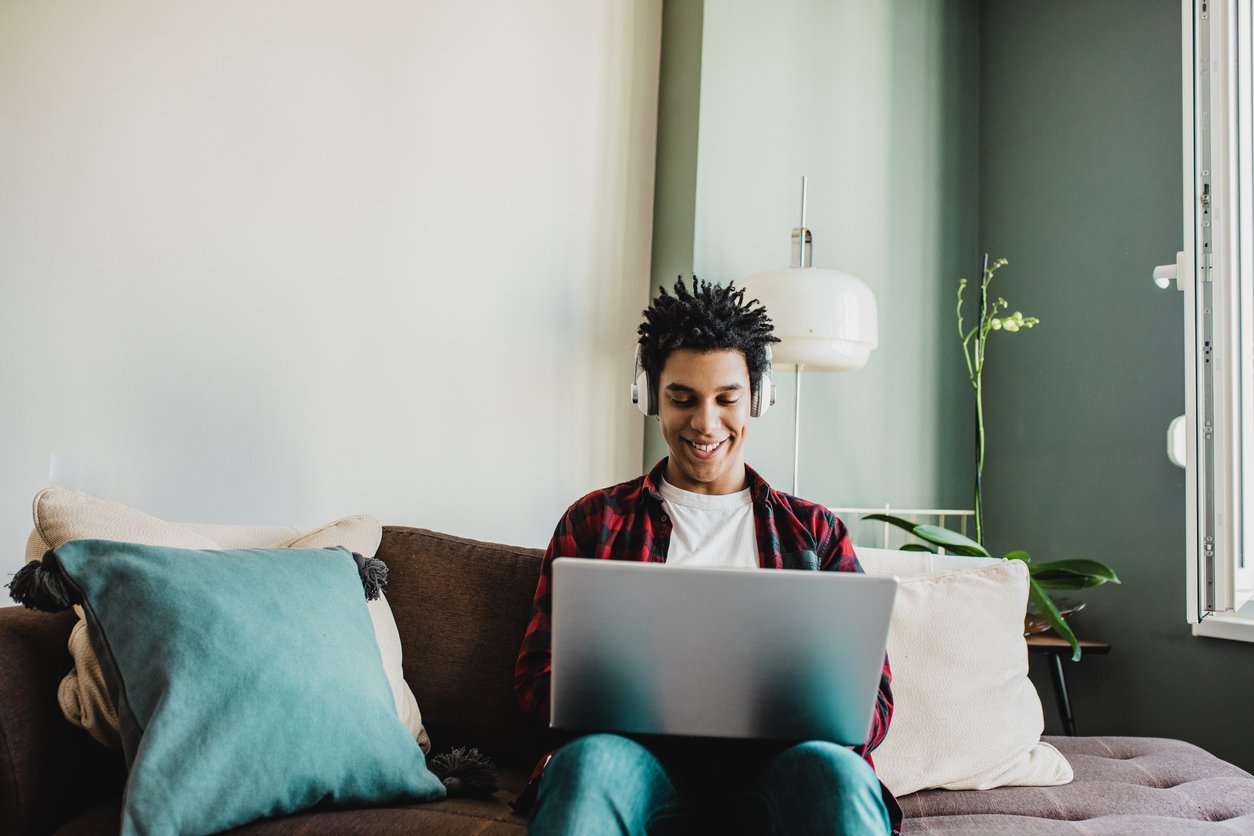 Do you love a good side-hustle? Some people are born hustlers. They could sell pens to typists, cookies to confectioners, and whistles to the birds in the trees, if the birds had a few moments to listen. If you're the kind of person who loves to get a good sales pitch going or find opportunities to sell in every conversation, we know you.
You're that special kind of energetic business-person who loves to do your own thing and can make money doing it. Maybe you run a little shop or maybe you just always have a few irons in the fire, ready to make money when opportunity knocks.
That is exactly why the team here at Blunt Power decided to wholesale our air fresheners. We know that stoners, businesses, and air-breathers everywhere need powerful-yet-subtle scents when the moment is right (or wrong). We know that sometimes you come across the perfect opportunity to pass on the word about a great air freshening solution and sometimes your buddy is in the perfect position to try. Why not make that a business transaction?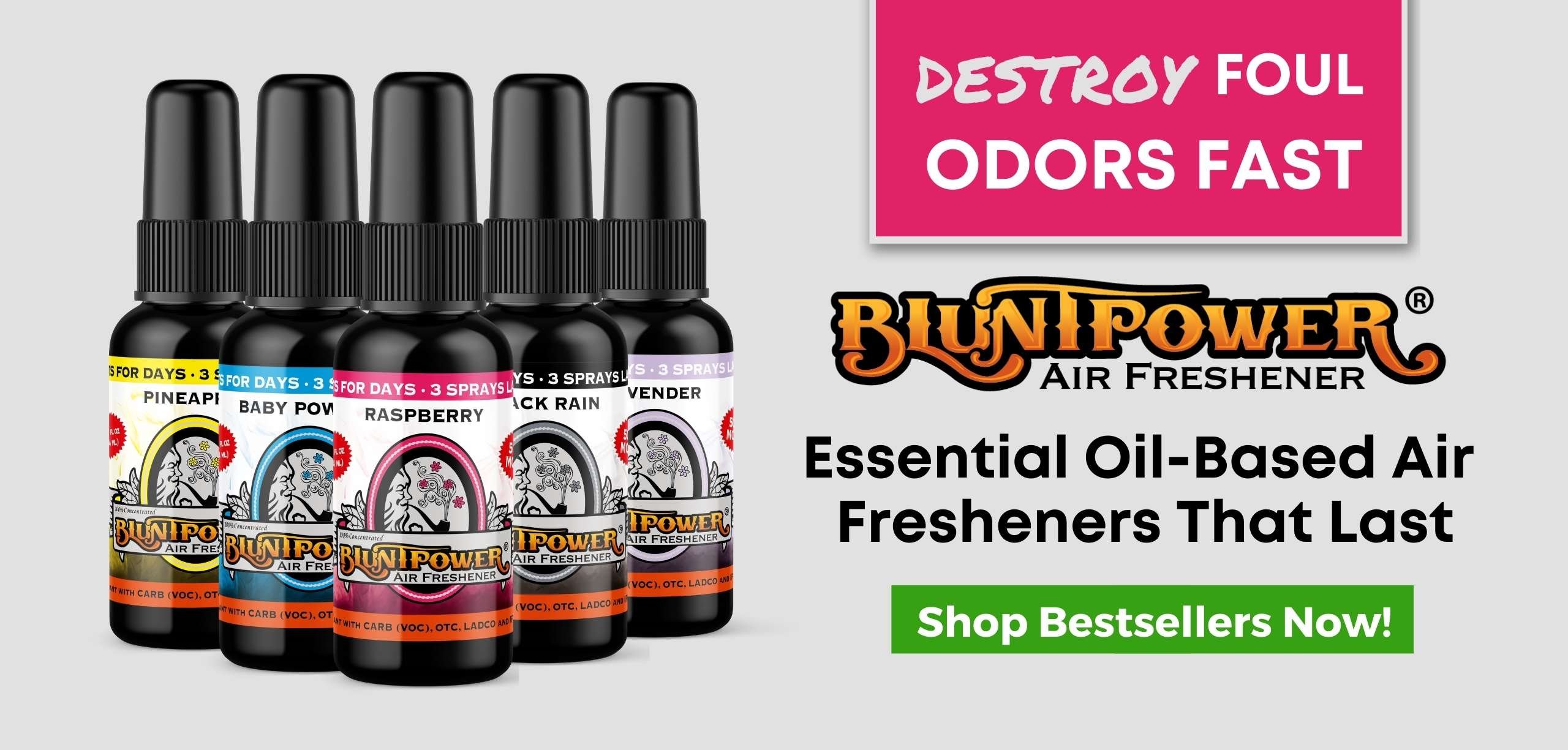 Wholesaling air fresheners could be your next great side-gig, if you know how to grasp the opportunity. So let us lay it out for you. Here's why you should stock up and sell air fresheners on your time as part of your regular hustle:
Wholesaling is Selling on Your Time & On Your Terms
Wholesaling isn't like franchising. You don't need to pay a special licensing fee or worry about the home-brand cutting into your customers. Wholesaling means you pick up a box or a palette of product, then sell it on your own time and on your own terms. No deadlines, no expectations, no boss-seller breathing down your neck. You can chill back and sell at your own pace, or at the pace that customers come to you. And you can set your own prices, set up your own display, or even make a new style of selling that gets those bottles off the shelf.
As a professional hustler, you know your customers and your selling style way better than we ever could. So we're saying "Take our product and do your thing." The profits you earn and the style you sell with should be all yours. After all, you're the one doing the leg-work. We just ship you a box of air fresheners worth selling.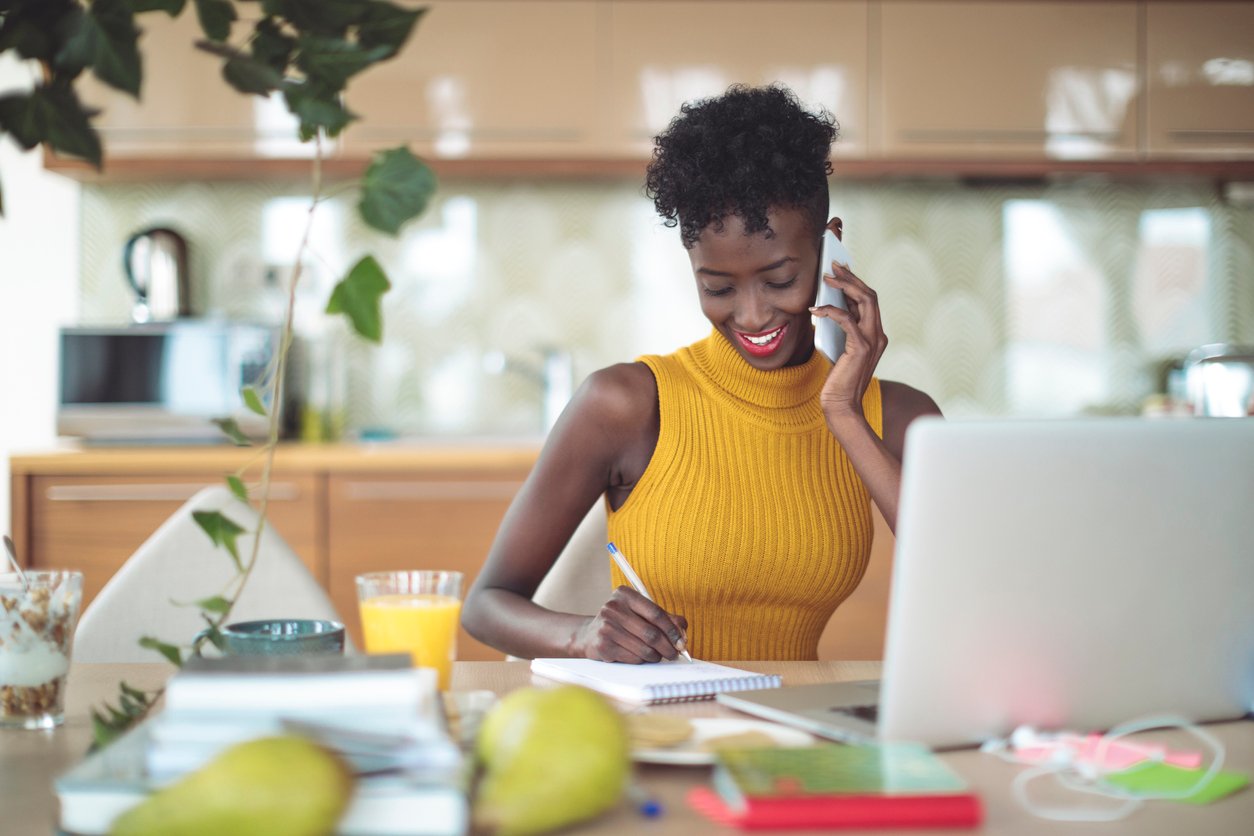 Ready to Earn When Opportunity Knocks
Another great benefit of wholesaling is that you're ready when the opportunity is there. Music festival break out in the streets of your neighborhood? Bunch of stanky partying stoners with money to spend? You've got a case of great scents ready to make that festival smell amazing. Know someone planning an all-out wedding who needs fun-and-useful party favors for the guests or bachelor(ette)s? You can hook them up with a bulk deal on dank air fresheners that will look great in those party bags.
Every great hustler knows that profit comes from being ready for opportunity. As a wholesale vendor, you're always ready for a little profit to come your way.
Create the perfect mood on demand with these Essential Oil-based Air Fresheners
Air Freshener Bottles & Packages are Damn Sturdy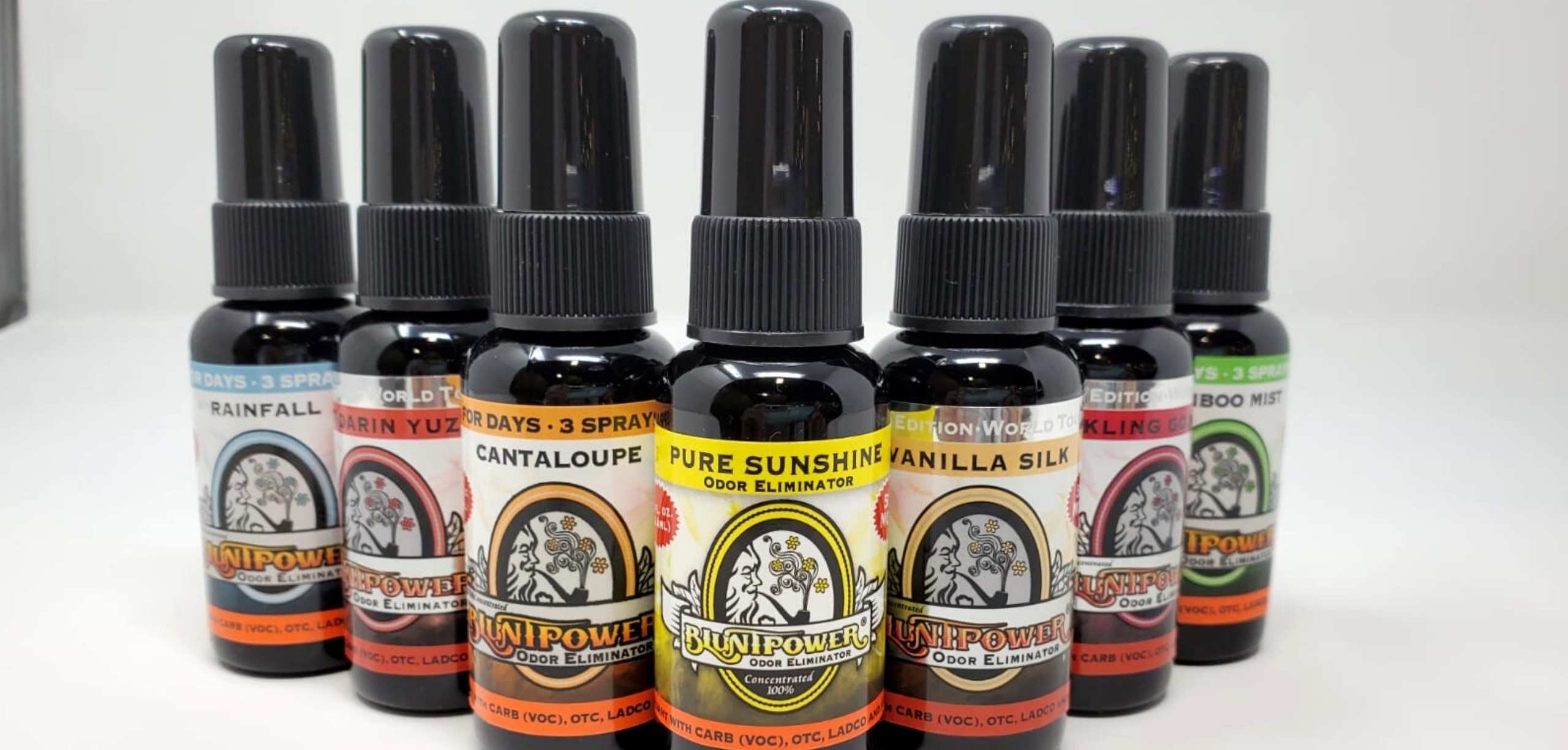 Why air fresheners? Why not wholesale something else, like collectible plates? Well, you can wholesale those, too if you have a hustle for them. But Blunt Power air fresheners are actually designed to BE wholesale hustled by hustlers like you. Those glass bottles are fine quality, good heavy glass, and they're also damn sturdy. Go ahead, drop one. You'll hear a nice comforting thud. Air freshener also doesn't spoil, melt, or change colors in a hot car so you can ride around with opportunity in your trunk without trouble.
Got incense sticks, too? No problem. Nothing's sturdier than an incense stick inside rigid packaging. Just don't go ninja-snapping them in half and they're just as safe. Rattle that product around in your trunk. Load it into t-shirt cannons (kidding, risk of concussion) or juggle them as part of your selling strategy. We don't care, and you don't have to because those bottles are sturdy mofos.
Need to clear the air fast? We hand-picked these just for you
The Freedom to Sell with Free Samples
When you buy wholesale and sell your own product, you have the freedom to offer samples. Often, a whiff of the right air freshener will make the sale. Your prospective customers will realize that they really do need a perfectly balanced weed-powerful air freshener in their life. A little spritz in the air or on a wrist can make all the difference, especially if you're a charmer when hustling.
With your own wholesale product, you don't have to worry about rules of selling. You can use any bottle for samples, giving your customers a test of the scent you think will most send them over that decision to buy. And you can sell those samples to now-convinced customers in that perfect moment.
Fill Out Your Inventory Online or In Your Shop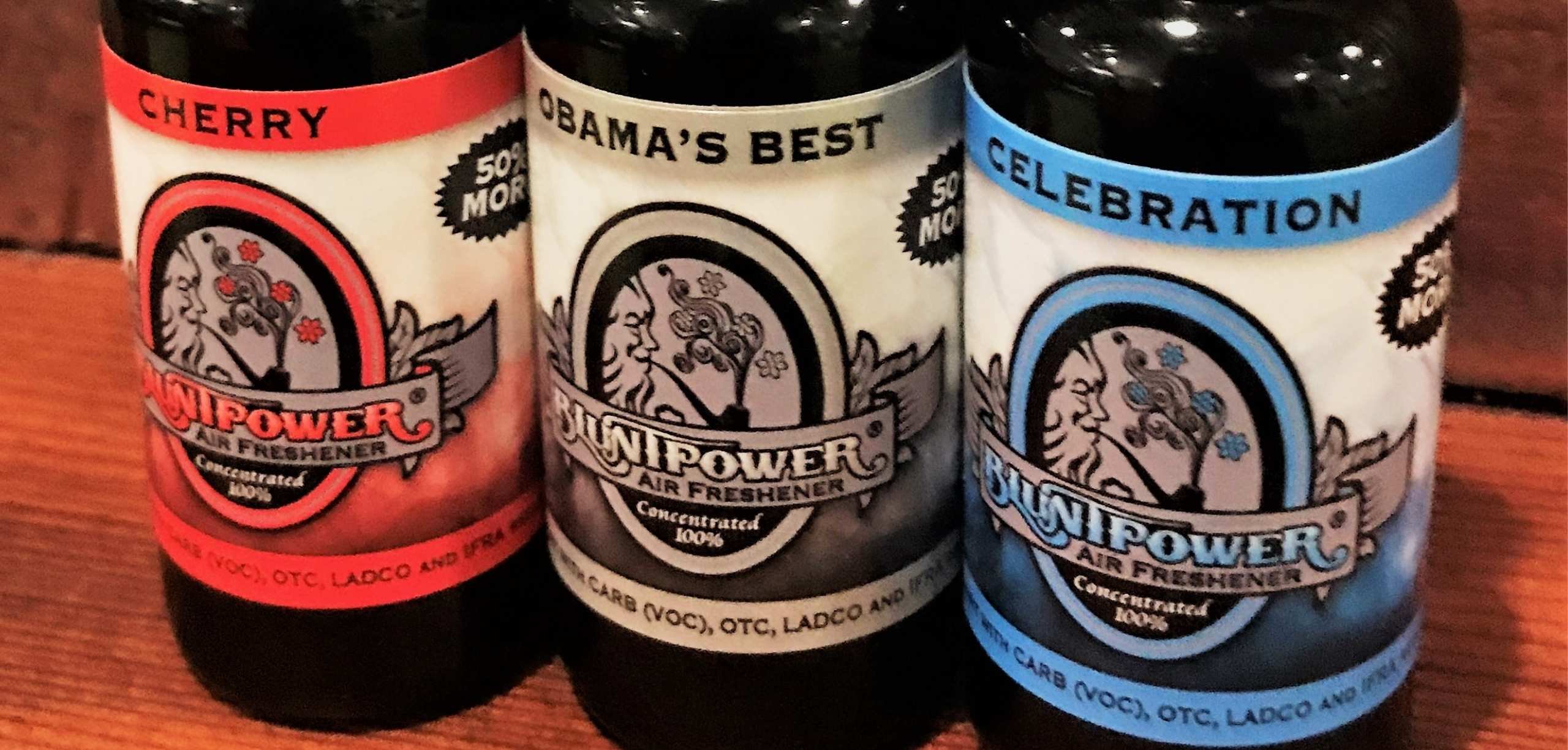 Do you have an online store or a local shop? Selling Blunt Power air freshener wholesale is a great way to fill out your inventory. Whether you cater to stoners, the spa crowd, or just chill people all over; having some great air freshener scents on your counter or in your e-commerce shop can be a great way to provide a little variety. Maybe you're accenting a product you make, maybe you're running a business for a special kind of customer. We don't have to care, because you're the wholesale buyer and master of your own inventory.
Do whatever your thing is that makes your customers happy. If you have regular shoppers or are putting together a more complete store experience, we'd be proud to be on your shelves. And if you're selling from your Uber to customers who want a ride to the dispensary, then hustle on, friends. We're here to serve.
Grab our Citrus Scent lovers Fragrance Set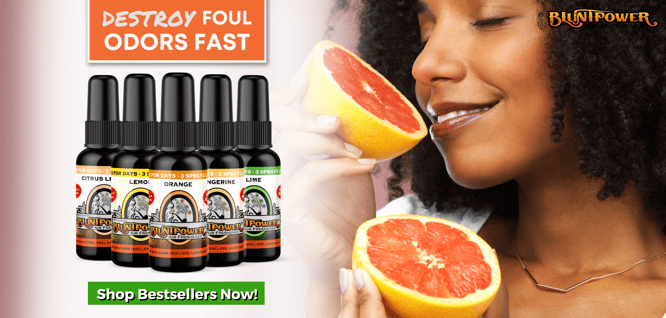 The Side Hustle You Want to Sell
Here at BluntPower, we're not here to tell you how to sell air freshener so good it nearly sells itself. We're here to help you up your revenue game. If you choose to buy from us wholesale, you can make that cash however our little indestructible bottles and incense sticks fit into your hustle. No strings attached.